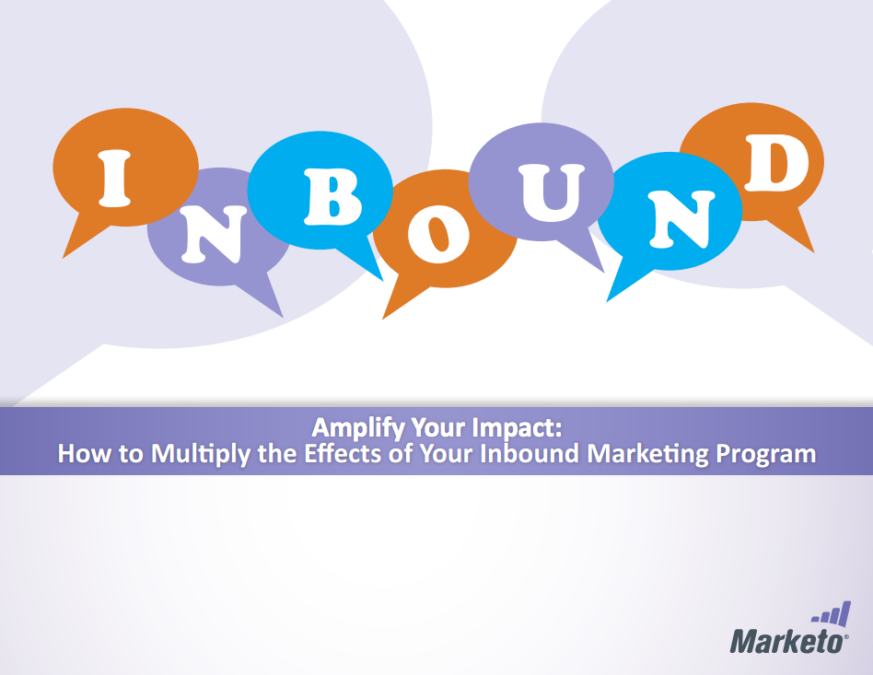 Colleague Dave Morse of Delta Faucet passed on a congratulations to me today for making a list of 18 Must-Know Inbound Marketing Experts in Marketo's Whitepaper: Amplify Your Impact: How to Multiply the Effects of Your Inbound Marketing Program.
What is an Inbound Marketing Expert?
Inbound marketing refers to marketing activities that bring visitors in, rather than marketers having to go out to get prospect's attention. Inbound marketing earns the attention of customers, makes the company easy to be found and draws customers to the website by producing interesting content. Wikipedia
What should I look for when hiring an Inbound Marketing Expert?
When we're working with our clients at our inbound marketing agency, our approach is quite different than most agencies. We establish a budget with our client and work across inbound mediums and strategies to implement the tools and processes that grow the momentum needed to increase the number of inbound leads.
It's my opinion that your inbound marketing expert should be vendor agnostic (one platform does NOT fit all), should have expertise across search, social, content, email, automation and analytics, and they should absolutely understand how an omni-channel inbound marketing strategy works. One channel will not achieve the results that the right balance of all will.
Wow – that's quite an honor… especially having my name alongside this list of amazingly talented marketers:
If you're interested in downloading the whitepaper, here's an overview from the Marketo landing page:
Companies seeking to take advantage of all ways of reaching and connecting with prospective buyers need to go beyond inbound marketing. This white paper takes a look at how to incorporate inbound marketing into a larger group of marketing tactics that amplify the impact of inbound marketing activities.
Inbound Marketing 101 – tips and techniques to get started
Expanding visibility and reach with SEO and social
How to avoid common inbound marketing mistakes
Checklist for amplifying inbound and identifying additional promotional opportunities
The ideal marketing mix including outbound and marketing automation
Got any other inbound marketing folks that you'd recommend? Please comment!