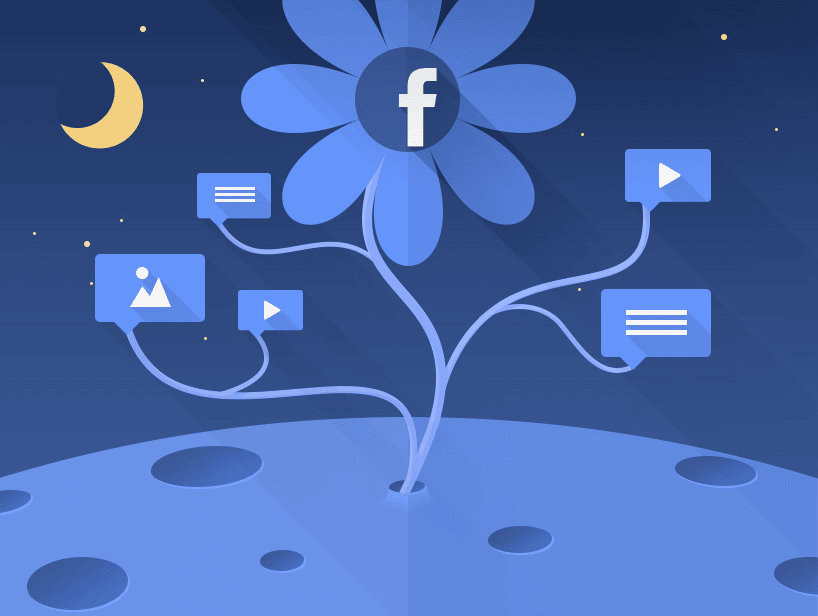 While Facebook is often my first stop in social media, it's not the best social media platform for reaching our target audience. It's not that they're not there, it's simply that it's not cost affordable for us to be spending money on paid search campaigns to drive attention to our Facebook page. Would I love to? Of course… but I'm pretty sure by the time I had an engaged community there, I'd also be out of money. Facebook has apparently found a golden goose as they turn down the organic page results (6%) and continue to see the increase in promotional revenue.
In fact, in the last few years, organic Facebook reach has dropped by 49%. Locowise did an analysis of organic reach and found many contributing factors, including the number of page likes:
For smaller pages with less than 10,000 likes, links and photos still rule.
For larger pages between 10,000 and 99,999 likes, link posts are still best but videos are becoming more important but results drop significantly from pages with a smaller following.
For pages for over 100,000 likes, the stats drop even further.
Neil and the great team at Quick Sprout have put together this infographic, How to Improve Your Facebook's Organic Reach, where they define five keys strategies to increase organic reach. Utilize proven strategies that more sophisticated social marketers are deploying, post off-peak so you don't have to compete, share real photos of your team, engage personally and share pictographics and infographics.