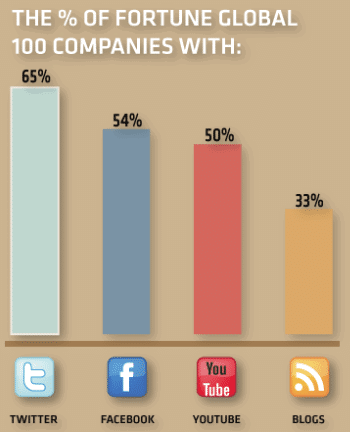 Burson-Martseller recently released a report highlighting the Fortune Global 100 companies and how they were using social platforms including: Blogs, Facebook, Twitter and YouTube. Flowtown complied a graphic illustrating the most interesting of their findings:

Flowtown – Social Media Marketing Application
One observation on this… I'm curious what the impact and relationship of having a blog in coordination with Twitter, Facebook and YouTube is impacting the results of these corporations. It seems to me that you need to have a place to drive the social traffic to for deeper engagement. If not a blog, then are these Fortune 100 companies realizing their full social media potential?