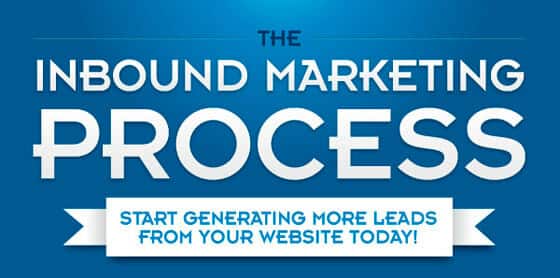 Impact Branding & Design has put together this beautiful infographic, The Inbound Marketing Process that sums up the inbound marketing process in 6 steps. Inbound marketing is a complex process – with many dependencies between channels, so it's not easy to get a process simplified graphically like this.
Inbound Marketing can be a very confusing and monumental process. Our goal is to make it as simple as possible, and get you the results you're looking for. Check out the process we have developed to obtain your Inbound Marketing goals.
My only additions would be testing and a loop from step 6 to step 1. Inbound marketing requires testing to ensure the significant efforts you're applying are having a true impact and you experiment with different messages, different channels, and different offers. The other missing piece is the loop from measurement to refinement of your marketing strategy. Figuring out what works should drive your inbound marketing efforts!