The visualization that Demandbase put together for this infographic, comparing traditional B2B marketing to target account marketing is fantastic. While inbound marketing works to get the right people to your site, there's still a profile that exists for your ideal client that should be pursued. Identifying the folks that arrive at your site and getting the firmagraphic (business characteristics) data on their industry, age, revenue, number of employees, etc. can help you to prioritize your outbound efforts.
The digital revolution has completely changed the way business buyers interact with vendors, but vendors continue to market in the same old-fashioned way. Of course, they're paying a price for failing to innovate: spending thousands upon thousands of unnecessary marketing dollars on targets that will never convert. So what's the alternative? Target Account Marketing. It's an end-to-end solution that enables you to identify your target accounts and market only to those accounts throughout every stage in the funnel. Demandbase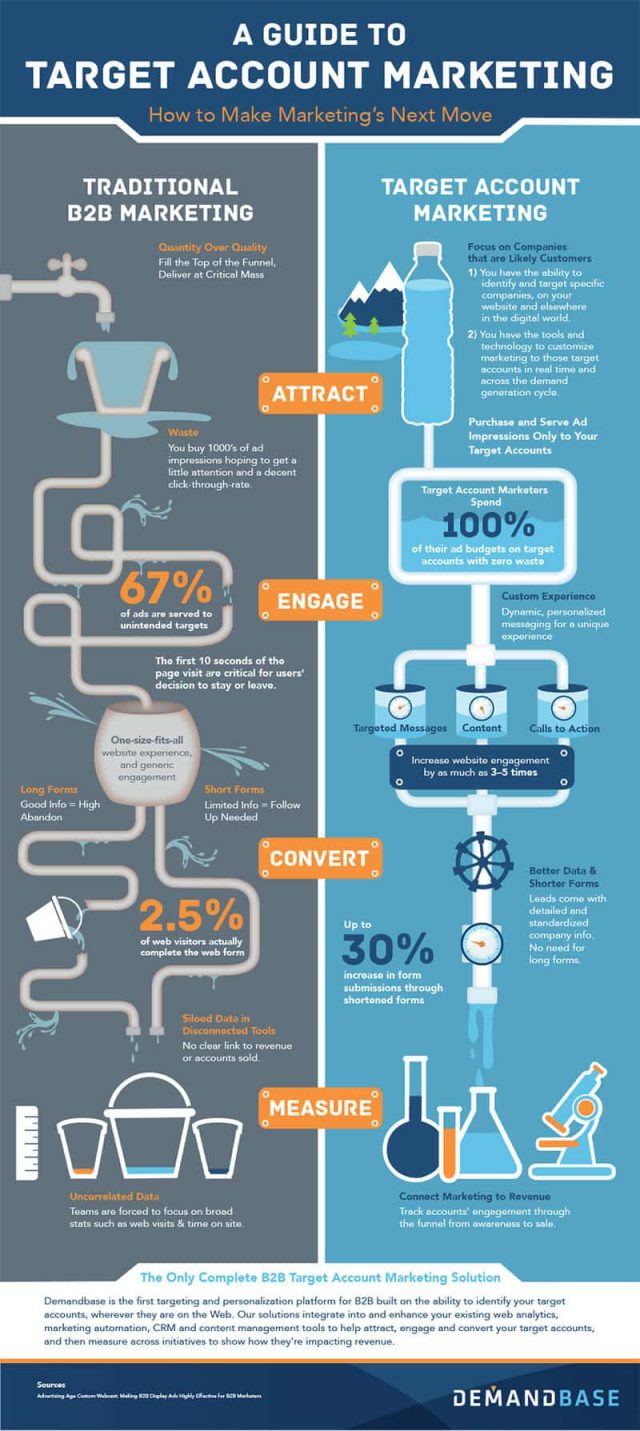 Demandbase is where Digital Presence and Account-Based marketing intersect, allowing B2B marketers to target their most valuable audience and personalize the experience to make engagements more effective and more measurable.