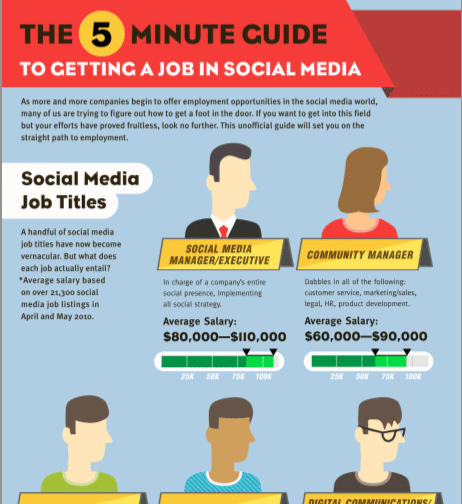 We've all seen the job titles: Social Media Expert, Community Manager, Social Media Ninja. Companies are continuing to pay top dollar to get their social strategies in line. Just how much are businesses willing to pay for implementing social strategies and creating interactive campaigns? The average salary ranges from $80,000 to $110,000 per year.
According to the folks at Mindflash, landing a job as a social media specialist is not only within reach of any tech-savvy individual, but they'll also show you how to do it within five minutes.
Mindflash partnered with Column Five to put together a visual guide to landing a job in social, as well as what it takes to establish, grow and optimize your online presence in order to attract recruiters' attention.
Here's a full look: