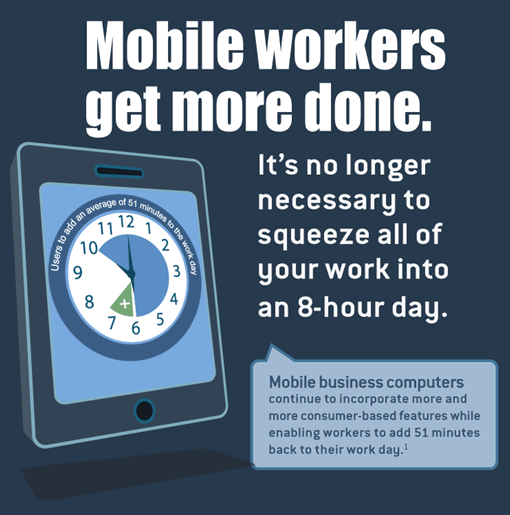 By 2012, Morgan Stanley predicts that smartphones shipments will exceed computer shipments. In addition, it's expected that 25% of all online e-commerce will be executed via a mobile device. It's already estimated that 30% of corporate email is read on a mobile device. Although social media seems to take the lead of most stories… mobile should be top of mind with every company.
But companies shouldn't simply be looking at mobile from a marketing standpoint, businesses should also be encouraging their employees to adopt. This infographic from Dell speaks to the efficiencies of mobile from a work and productivity standpoint. As the infographic states:
Is it time to rethink your IT policies and join the mobile worker movement? Companies that can adapt quickly to the new mobile landscape are more likely to thrive and prosper.

Knowledge-based workers are driving business by staying connected. Are your employees connected?