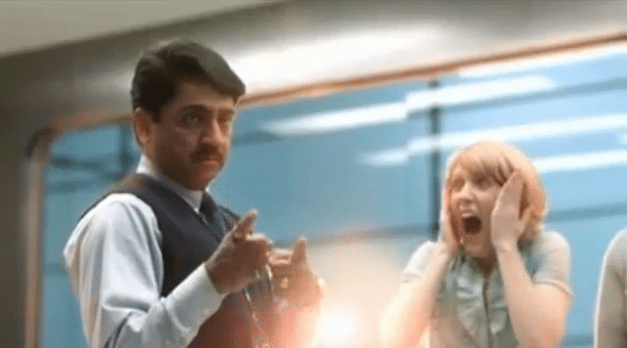 When I first saw the new Intel advertisement, I was floored… for 20 years the only thing I knew about Intel was the logo, the sound, and the Blue Man Group. Click thru if you don't see the Intel Star Commercial:
Finally! A major technology company not hiding behind a marketing logo, slogan or gimmicky campaign. But alas, it's not the case – Intel's fantastic new commercial was filmed with an actor replacing the actual employee – Ajay Bhatt.
What an opportunity lost! It's a fantastic campaign and incredible commercial… but without the actual employee in starring in it, it simply doesn't 'ring' true. Nice job on the stereotypical mustached Indian, too. The photo on Ajay Bhatt's bio doesn't have one. Ding, ding, duh ding!