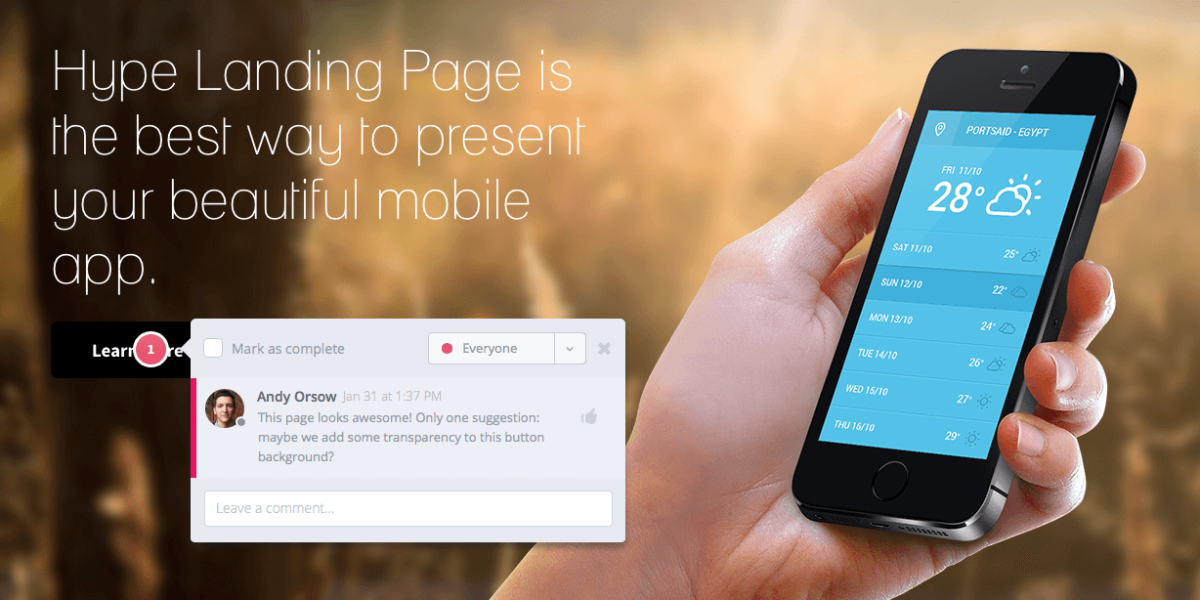 Recently, I received an email with a link at the top that stated the folks were designing a new email and wanted our feedback. I clicked through on the link and it was a publicly accessible prototype of a new email design by the company. As I scanned the page, there were numbered hotspots (red circles) that could be clicked on and very specific feedback was provided by the folks visiting the page.
I clicked one area where I thought there could be some improvements, and a dialogue opened up for me to enter my feedback and then it requested my name and email address. The user interface didn't require any instructions – I knew intuitively what I could do.
The platform was so good that I had to visit the home page, InVision. You can try out the platform for 1 project at no cost and then subsequent projects require an affordable monthly fee. All of their plans include 128 bit SSL encryption and daily backups.
InVision allows users to upload their designs and add hotspots to transform static screens into clickable, interactive prototypes complete with gestures, transitions, and animations. Features include version control, project management and prototyping for both web, mobile and tablet, the ability to present and share designs, and a click and comment tool to gather feedback on designs.