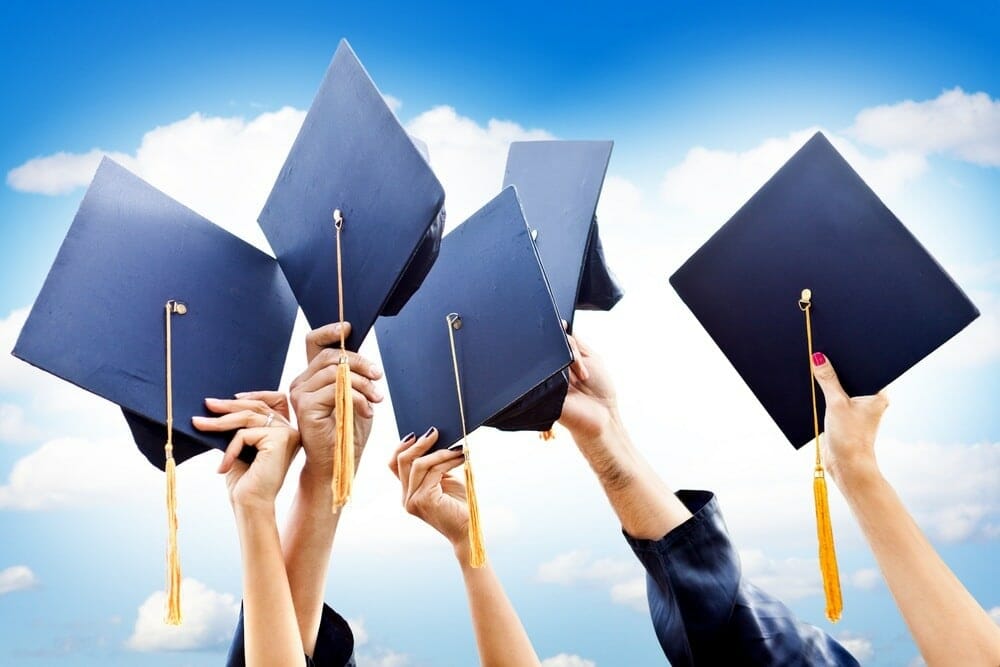 I asked a question on Ask 500 People that received an interesting response. My question was:
Are colleges just an organized means of passing ignorance from one generation to the next?
First, let me explain that I worded the question to really spark a response – it's called link-baiting and it worked. Some of the immediate responses I received were downright rude, but the overall voting is what had the impact.
Thus far, 42% of the voters have said yes!
That I asked the question doesn't mean that it's my viewpoint – but it is a concern for me. Thus far, my son's experiences at IUPUI have been amazing. He's a Math and Physics major who has garnered a lot of attention through creating relationships and networking with the staff. His professors have really challenged him and continue to do so. They've introduced him to other students who are excelling in their studies as well.
On television and in online discussions, I continue to hear one's education referenced as the deciding factor on many a person's authority and experience. Is education proof of authority? I believe a post-secondary education provides three important elements to a person:
The ability to complete a long-term goal. Four years of college is an incredible accomplishment and provides employers with the proof that you can achieve as well as provide the graduate with the confidence in his/her abilities.
The opportunity to deepen your knowledge and experience, concentrating in a topic that you choose.
Insurance. A college degree provides a lot of insurance in gaining worthy employment with a decent wage.
My concern with education is that many believe that education makes one 'smarter' or gives them more authority than those less educated. There are countless examples in history where thought leaders have been ridiculed by those well-educated… until they proved differently. They are then treated as the exception, not the rule. One remark on the question worded it perfectly:
…it appears repression, as opposed to expression, is becoming almost 'enforced' in many cases. Exposure to diversity, on all levels, is the 'fun' part of a college education. To me, this exposure is what the educational experience should be about. I feel the PC have / are severely limiting free thought.
Billionaires and Education
Mark Zuckerberg is the youngest person to make Forbes' billionaire list. Here's an interesting note on Zuckerberg:
Zuckerberg attended Harvard University and was enrolled in the class of 2006. He was a member of the Alpha Epsilon Pi fraternity. At Harvard, Zuckerberg continued creating his projects. He roomed with Arie Hasit. An early project, Coursematch, allowed students to view lists of other students enrolled in the same classes. A later project, Facemash.com, was a Harvard-specific image rating site similar to Hot or Not.

A version of the site was online for four hours before Zuckerberg's Internet access was revoked by administration officials. The computer services department brought Zuckerberg before the Harvard University Administrative Board, where he was charged with breaching computer security and violating rules on Internet privacy and intellectual property.
Here's a student at one of the most prestigious universities in the country who showed brash entrepreneurial talent. The response from the university? They tried to shut him down! Thank goodness for Mark that he continued on with his efforts and didn't let the establishment stop him.
Do We Teach "How" vs "What" to Think?
Deepak Chopra asked a question on Seesmic about intuition. I'm not going to give his question justice, Deepak Chopra is at the forefront (in my humble opinion) of today's philosophers and theologians. He has a unique perspective on life, the universe, and our connectivity.
One response to Deepak was that the person's education provided him with the ability to accurately interpret elements in his environment to provide him with 'intuition'. Is that intuition? Or is it biased or prejudicial? If generation after generation is educated with the same 'proof' and the same means of interpreting variables – are we teaching people how to think? Or are we teaching people what to think?
I'm thankful for my opportunity to attend college and my dream is that both my children graduate college as well. However, I pray that as they become more educated, my children's education doesn't lead them to acts of hubris. An expensive education doesn't mean that you're smarter, nor does it mean that you'll be wealthy. Imagination, intuition, and tenacity are just as important as a great education.
William Buckley, recently deceased, once said, "I'd rather be governed by the first 2000 names in the Boston phone book than by the dons of Harvard."