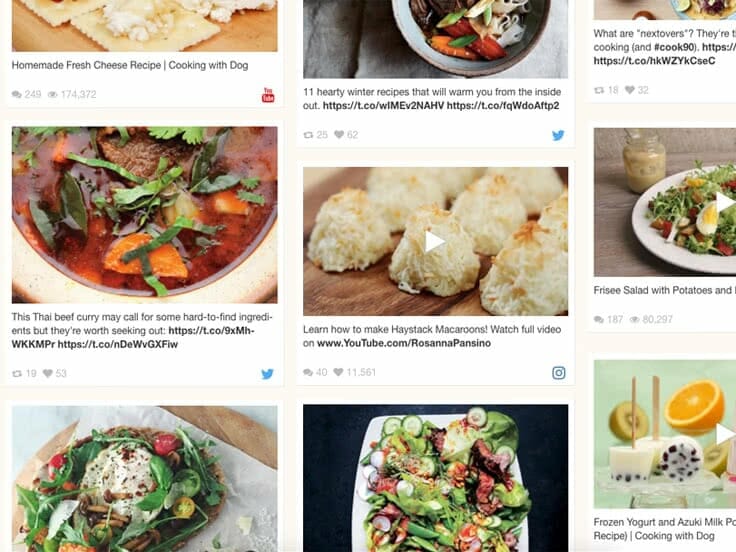 Companies put out some incredible content via social media or other sites that would benefit their brand on their own site as well. However, developing a process where every Instagram photo or Facebook update requires published and updated on your corporate site just isn't viable.
A much better option is to publish a social feed on your site in either a panel or page of your website. Coding and integrating each resource can be difficult as well… but luckily, there's a service for that!
Juicer is a simple way to aggregate all of your brands' hashtag and social media posts into a single beautiful social media feed on your website.
Juicer is self-funded and their clients include Uber, Metallica, Bank of America, Hallmark and about 50,000 other businesses. Before Juicer, there really wasn't a solution for digital marketers to curate customized social media streams without a weighty price tag.
With their white-label solution, digital marketers are able to integrate Juicer's services into their packages without their clients ever even knowing Juicer is involved.
Getting Juicer up and running is simple. First, select your integrations from a simple connection interface: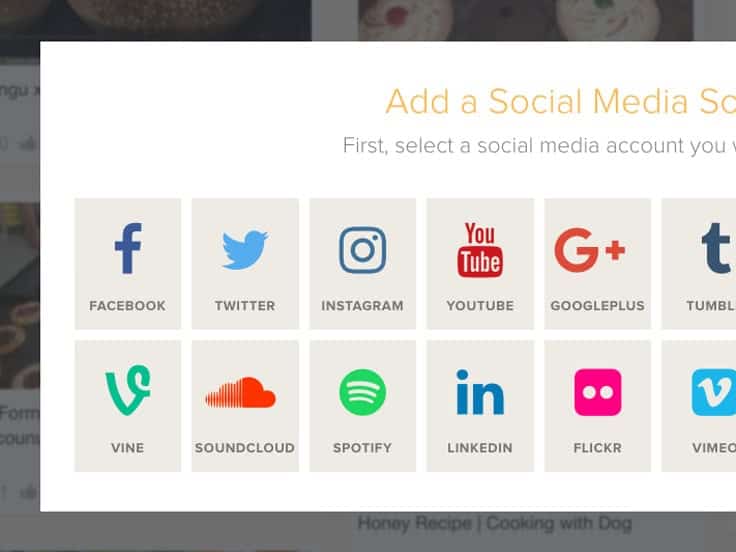 Next, moderate, curate and/or filter the content based on accounts or hashtags: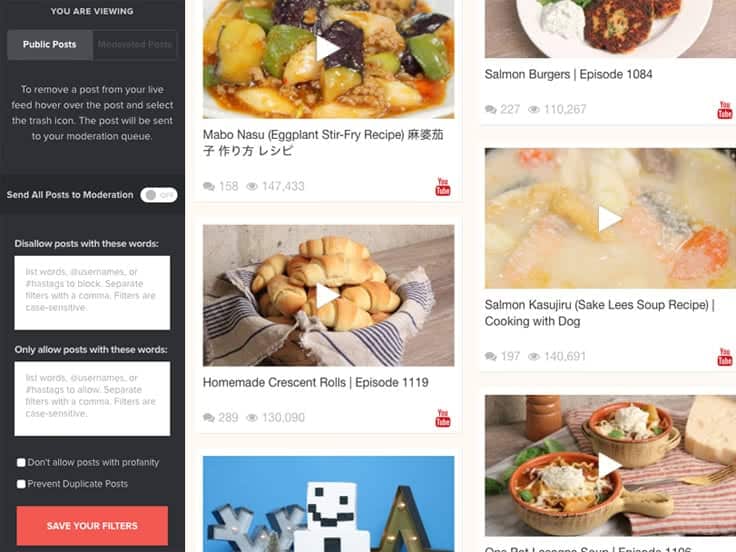 Last, add the code to your website (they also have a WordPress plugin) and you're published and updated! You can select one of 8 styles that are both beautiful and responsive – or you can customize with your own styling. The page can also be used as a social media wall – updating live as content is published.
Juicer integrations include Facebook, Twitter, Instagram, YouTube, Tumblr, Google+, Slack, LinkedIn, Pinterest, Blog RSS Feeds, Vine, Spotify, Soundcloud, Flickr, Vimeo, Yelp, and Deviant Art.