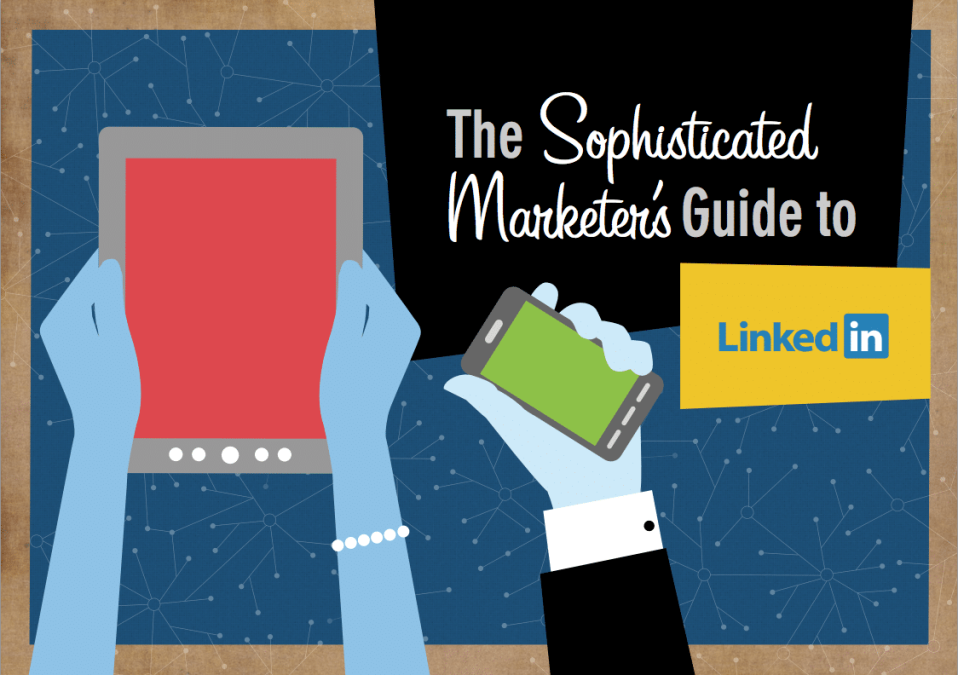 Jason Miller recently posted on social media that he felt like he had given birth when his newest creation was finally published. No doubt he's proud of this baby! The Sophisticated Marketer's Guide to LinkedIn is fantastic… creative, colorful, and packed with advice from different marketing professionals, different use cases, and a ton of resources. If you've not downloaded it yet – download it and utilize it as a checklist for how you're putting your business network on LinkedIn to work!
This guide was written with you in mind, the sophisticated marketer. Get ready to take your social media marketing to the next level, tap into the professional mindset and embrace the vast opportunities that await—increase awareness, influence perception, generate leads, and ultimately drive revenue with LinkedIn.
Download our new eBook and learn:
Why your business needs to market on LinkedIn
How to tap into LinkedIn's powerful marketing solutions to drive your objectives
How to expand the reach of your content marketing by sharing relevant and targeted content with the world's professionals
How to engage business professionals with rich display ads and highly-targeted text ads
And much more!
I was absolutely blown away to find out that I was listed amongst the other leaders in the industry that I admire and respect so much! Here's the list: