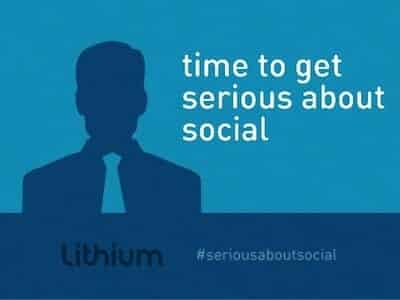 Lithium has launched a hilarious series of videos and a new microsite, Get Serious About Social to poke some fun at Social Media and provide some informative whitepapers to assist companies with their social media strategy. Also included is a self assessment. The videos include:
Customer Service and Social Media

What Likes have to do with Business Results

And Lithium inserts cats… to make fun of companies who use cats

Did Lithium really use cats to make fun of companies deploying social media strategies with cats?
On a side note… I think I've worked with many of the characters in these videos.