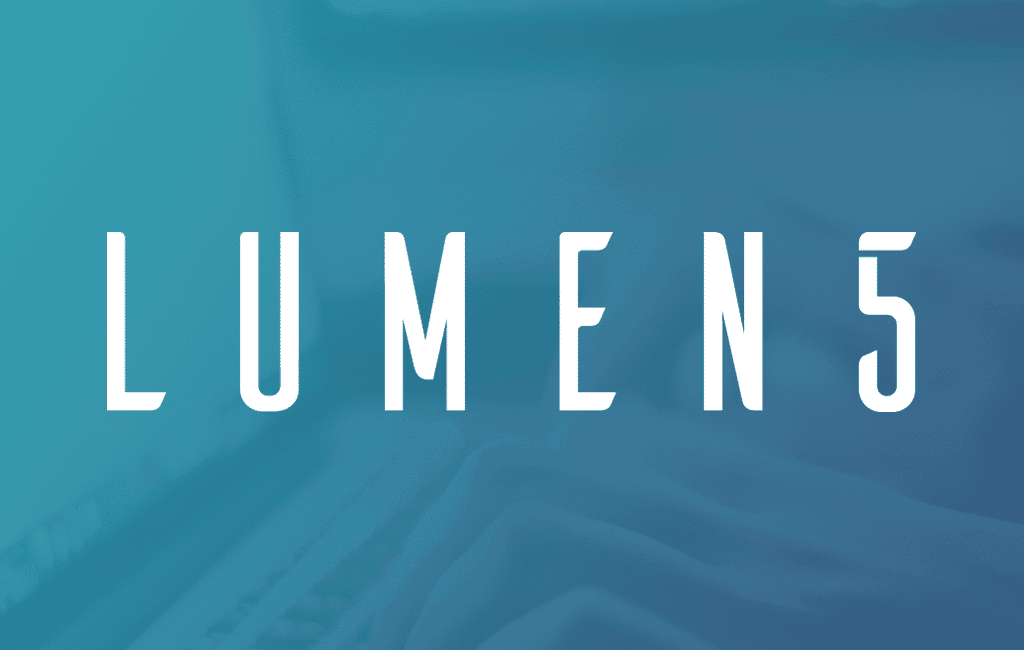 It's not often that I get so excited about a platform that I instantly sign up for a paid account, but Lumen5 may be the perfect social video application. It's user interface is incredible, it's limited customization keeps things simple, and the pricing is right on target. Here's an overview video:
Lumen5 Social Video Platform Features Include:
Text to Video – Easily transform articles and blog posts into video content. You can do this by entering an RSS Feed, entering a link to your article, or copying and pasting your content.
Automated Workflow – Lumen5 incorporates the use of artificial intelligence and machine learning to build your scenes, pre-position your text, and highlight keywords. Of course, all can be modified using their builder – but it gives you a great headstart!
Media Library – Searchable library with millions of free media files, including video, still images, and music.
Branding Options – Customize your videos to match the look and feel of your brand. You can select from some fonts or upload your own. Additionally, you can upload your own logo and watermark!
Video Formats – Depending on which plan you sign up for, you can render videos in 480p, 720p, or 1080p as well as make the aspect ration 16:9 landscape format or 1:1 square format for platforms like Instagram.
Facebook Integration – Directly upload your video to Facebook on either your personal account or your Facebook page.
This slideshow requires JavaScript.
Within minutes, I was able to build and customize this video for the recent article I wrote on time management tips for marketers.
And, within seconds I was able to duplicate the video and resize it for Instagram.
Build Your First Social Media Video