Have you given much thought to the word Marketing? As with many words, the definition has been distorted and redefined over time. Wikipedia provides the following definition:
Marketing is an ongoing process of planning and executing the marketing mix (Product, Price, Place, Promotion often referred to as the 4 Ps) for products, services or ideas to create exchange between individuals and organizations. Wikipedia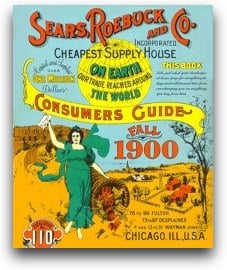 Sounds personal, huh? Marketing changed because markets changed. As markets grew and were remotely connected to consumers, marketers had to modify how they sold their product.
Using catalogs and newspaper advertisements… and graduating to television commercials, the market in marketing was lost.
Doc Searls called what we're doing Axe in the Head Marketing in his aptly written chapter, Markets are Conversations in the Cluetrain Manifesto.
The problem with the new market was that it was only one-way, from the "organization to the individual". We forgot what a market really was.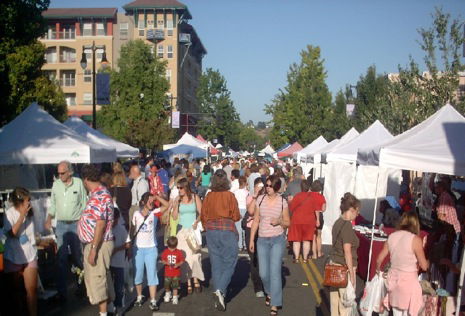 Markets are people, markets aren't mediums. Marketing is your ability to communicate with people, not what medium you utilize to communicate with them. Marketers are people, too, and must utilize any medium or method they can to communicate with the market.
The photo above is pretty cool. No signage, no flyers, no teasers… not even a differentiating tent color to distinguish your product. Just people. People speaking to one another. People walking around with product in hand. People talking to the business. No wonder why farmers markets are growing in every city! Your customers want your product or service, they're just tired of not being able to speak to anyone! Not very different from 100 years ago, is it?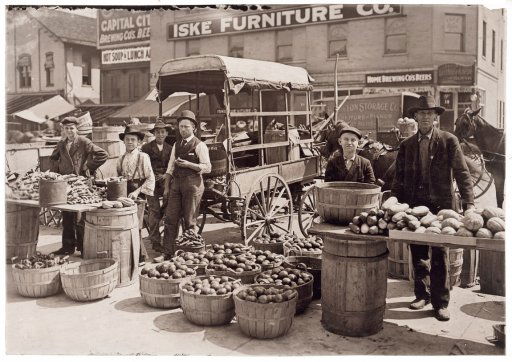 The truth is that you've forgotten what marketing is. Marketing is not the 4 freakin P's anymore. Marketing is participating in the Market. Marketing is not putting up a website, sending out a few press releases, throwing up a whitepaper and sending a newsletter. Marketing is meeting with your customers, or perspective customers, and communicating with them honestly and sincerely.
If you're not communicating (that's not just talking, that's listening and responding), you're not marketing. If you're not embracing social media like blogs, social networks, mobile (communication), video (communication) and email (communication) as your primary mediums, you're not marketing.
My blog is about leveraging technology to improve your ability to communicate with your market. That's why I have such a wide array of topics and links – there's a wave of new technology to assist you. Sit back and think about the word Marketing and how it was derived, not what it's become.
Modern photo from San Rafael website. 1908 Market photo from the 100-Year-Old Photo Blog.