A few months ago I visited the team at Marketpath and had got a demonstration of their Software as a Service (SaaS) Content Management System (CMS) – which includes both an ecommerce and basic blogging solution. I had heard a lot about the company but it was great to finally get a demo and see what they had achieved.
Matt Zentz is one of the co-founders of Marketpath and worked on ExactTarget back in its first days. He doesn't hide the fact that their simple interface was influenced from his time at ExactTarget. It's a good move. Most content management systems really require a steep learning curve to get around in. Marketpath has kept theirs very simple and easy to use. If you know how to open a program in Windows or on a Mac, you'll be able to use MarketPath.
Screenshot of Marketpath CMS Administration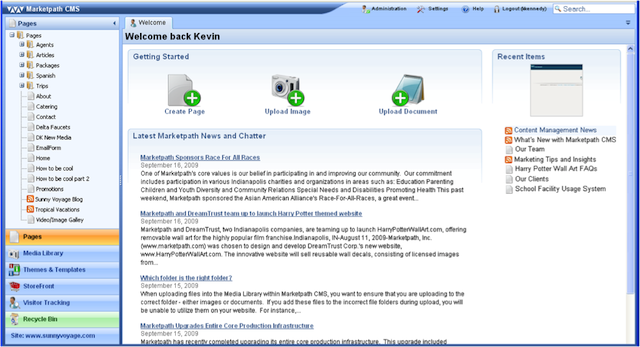 Screenshot of Marketpath CMS Editor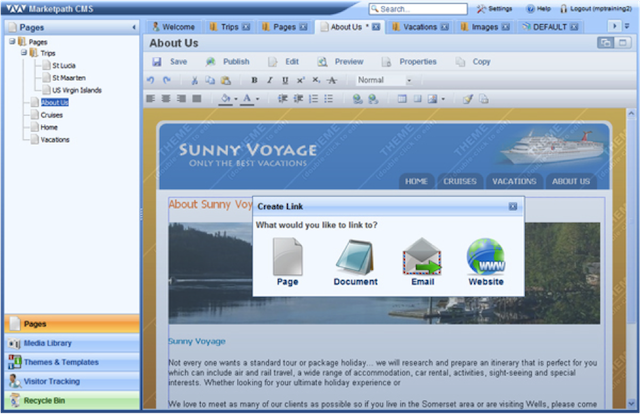 Screenshot of Marketpath CMS Security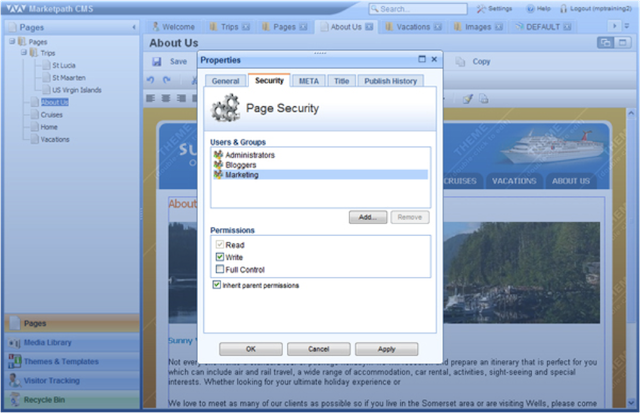 Screenshot of Marketpath CMS Google Analytics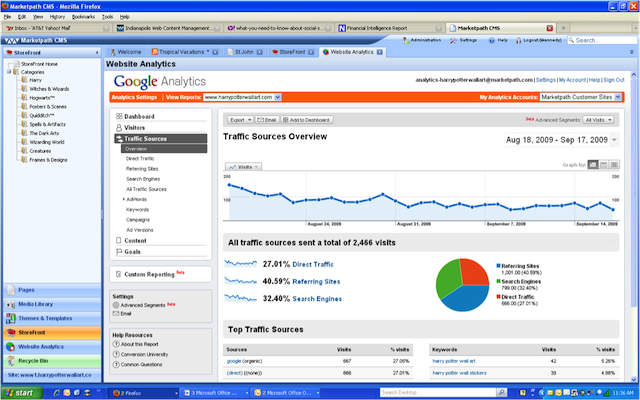 As you can see by the screenshots, it's an incredibly simple application to use – but you can build out very complex websites and online stores with it. Harry Potter Wall Art is a recent customer of Marketpath's that provides a look at how intensive your theme can get as well as how seamless the site and ecommerce solutions are.
While at Marketpath, Highbridge provided some feedback on the site's optimization for search. I love helping out our regional companies and there's a lot of promise in Marketpath's solution!
Marketpath has a great team and a great solution. If you decide to give them a call, be sure to let them know you read about their solution on Martech Zone!