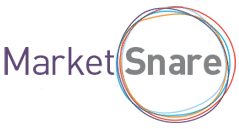 I've been a long-time fan of the folks at Cirrus ABS. They've now released, MarketSnare, a unique web solution that helps you amplify your local marketing presence! Use this digital tool to create, manage and localize your brand and marketing through a network of local websites – all using one central interface.
MarketSnare enables any organization that has multiple locations to have individual websites for each of its locales. The solution can be applied just as effectively to a vast network of insurance agents as it can to franchises, dealer networks, network marketing organizations or not-for-profit agencies.
MarketSnare provides multi-location organizations with:
A Network Command Center
Powerful Centralized CMS
Unique Localized SEO
Local Content Updates
Campaign Management
Coordinated Resources
System-wide Updates
Quick Turnkey Solutions
WaterFurnace deployed Cirrus ABS' MarketSnare program, giving them the ability to manage its local dealers' web presence, including:
Centrally controlled content updates and campaign roll-outs
Online marketing knowledge and training portal
Local search engine optimization technologies for multiple geographies and search terms that increased site visibility, traffic and lead generation
Analytic tools to measure results of marketing efforts for each local dealer and the entire network collectively
Intuitive content management tools for local dealers to customize their websites
Among the program successes… 85% first-page placement of dealer websites for primary market and target term searches, over 80% of all site traffic coming from search and over 80% of monthly site visitors are new!
Here's a great visual of the features and benefits: