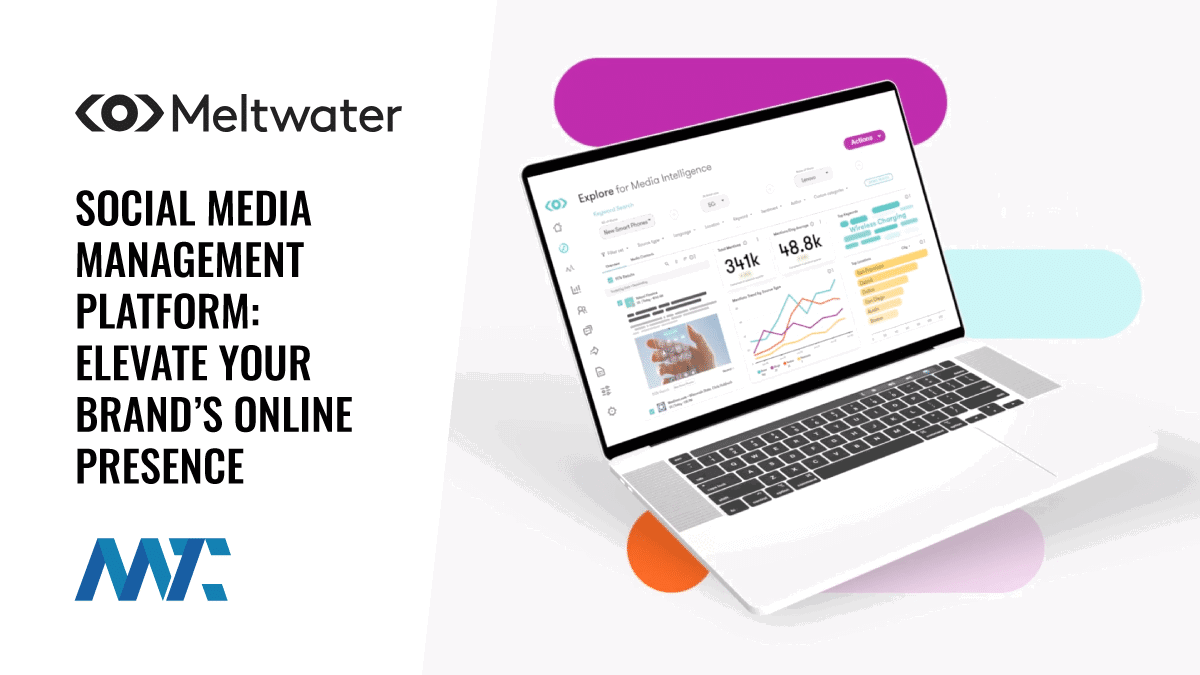 Social media has become an integral part of any successful marketing strategy in the digital landscape. Brands are continually striving to create powerful communities, engage with their audience, and harness the potential of social platforms. Meltwater, a leading player in the world of sales, marketing, and online technology, offers a comprehensive Social Media Management (SMM) platform designed to empower businesses in this ever-evolving sphere.
Why social media remains a priority for businesses in 2023
Social Media's Increasing Significance: A staggering 52% of marketers assert that social media has become more crucial than ever for their businesses in 2023. It's no longer just a part of the strategy; it's the strategy.
Diverse Platform Presence: Brands are diversifying their social media presence, with 89% on Facebook, 86% on LinkedIn, 84% on Instagram, 82% on Twitter, and 69% on YouTube. This multi-platform approach maximizes reach and engagement.
Investment in Social: In 2023, a remarkable 75% of companies plan to either maintain or increase their social media budgets, highlighting its enduring significance in driving business growth.
Meltwater understands the challenges of managing owned social media channels, especially on a global scale. Their platform is tailor-made to simplify the process, saving valuable time and enabling the creation of bespoke social experiences that resonate with your audience.
Meltwater's Social Media Management
Meltwater offers a solution built to scale, helping you manage and optimize your social media presence effectively.
Manage Unlimited Social Accounts: Whether you have dozens or hundreds of social media accounts, Meltwater's platform allows you to oversee them all from a single management tool.
Collaborate Effortlessly: Meltwater fosters collaboration among teams of all sizes, including external partners, making it easy to work together seamlessly.
Painless Measurement: Track the performance of your social channels in one place, providing consistent metrics for a clearer understanding of your impact.
Never Miss an Opportunity: Stay on top of your messages and comments, ensuring that nothing slips through the cracks and your engagement remains responsive.
No Approval Nightmares: Customizable workflows simplify content approval processes, making them painless and efficient, ensuring that your content aligns with your brand's standards.
Meltwater's Social Media Management platform has already made a significant impact on numerous brands, including Domino's Pizza France. Chloé Allègre, Social Media Project Manager at Domino's Pizza France, highlights how Meltwater has allowed them to personalize their social media approach and demonstrate a genuine interest in their customers.
As social media's importance continues to grow, it's essential to have the right tools at your disposal. Request a demo today and take your social media strategy to new heights.
Visit Meltwater For More Information