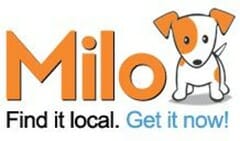 Last week I spoke with Rob Eroh, who runs the product and engineering teams at Milo. Milo is a local shopping search engine that's integrated directly to the retailer's Point of Sale (POS) or Enterprise Resource Planning (ERP). This allows Milo to be the most accurate search engine when it comes to identifying items in inventory in your region. Milo's goal is to have every product on every shelf in every story on the web… as well as reduce the complexity of online and offline shopping. They're doing a pretty good job already!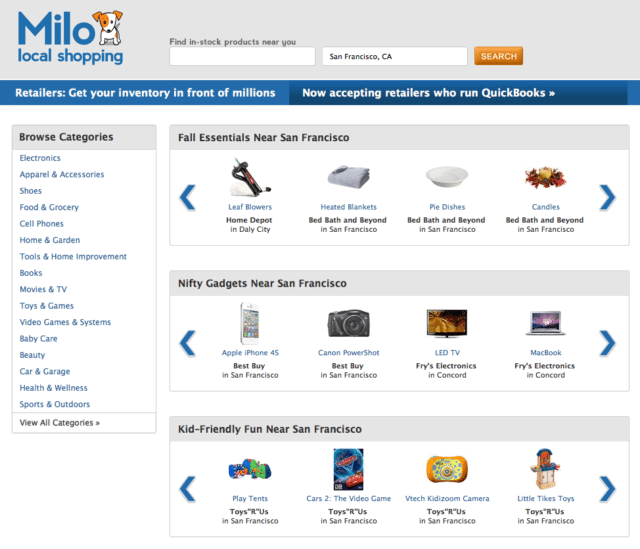 The company is young at 2.5 years old but they've already got over 140 retailers with 50,000 locations across the United States and they are adding more every day. It's a simple system that provides a pretty awesome service. Milo hits a big market… shoppers that want it now and don't want to wait for delivery (like me!). There's nothing more frustrating than showing up to a store and having them be out of inventory… so Milo has taken care of that, too. Here's an example search I did for LCD Televisions around Indianapolis: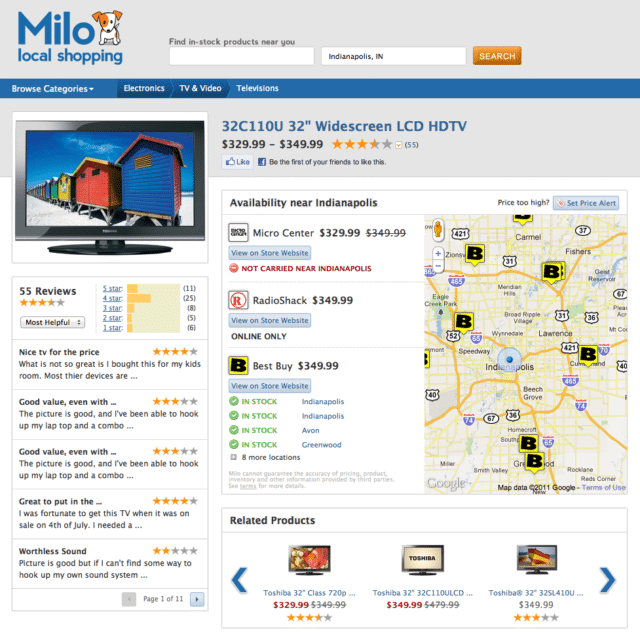 The key to Milo's success has been that they've taken the effort out of the integration… in fact, they launched Milo Fetch, a beta service and integration with Intuit QuickBooks Point of Sale, Intuit Quickbooks Pro, Microsoft Dynamics Retail Management System, Retail Pro and Comcash Point of Sale.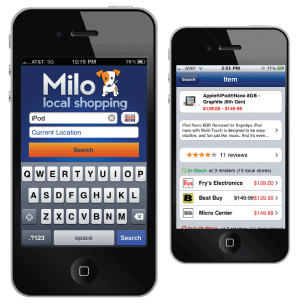 Milo inventory is already available through RedLaser, a free scanning app for iPhone and Android. Milo is also already available on the Android. And in 2012 Milo is being integrated into other eBay mobile apps. Aside from just search, Milo is also testing checkout features, too. Imagine that… search for an item, buy it, and walk out the store that has it in stock around the corner!
If you're a retailer, get your inventory online right now with Milo.