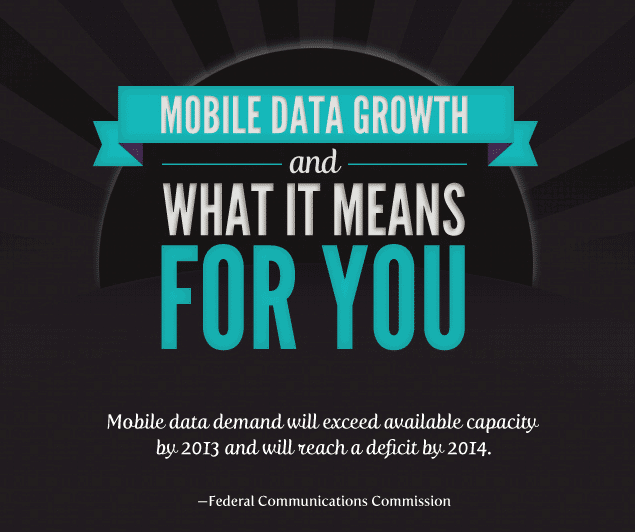 We may see some noticeable changes in the way that our mobile devices communicate in the next few years. Push technologies that are constantly communicating between servers and mobile devices are beginning to eat up the limited bandwidth we currently have. Some companies, such as AT&T are already capping packages. With movies going mobile, music streaming going mobile, and all of us on social media non-stop… the spectrum is quickly filling up.
Capping bandwidth is a crude means of handling the issue. I believe that compression and more robust data communication management is on the horizon. After all, there's no need for Facebook to alert me every time someone likes a photo while I'm asleep and not using the phone. Additionally, it will be interesting to see if high bandwidth applications like Netflix will be impacted if we begin to start hitting some of these thresholds.
Mobile Future has put this infographic out to show how dire the situation is… as well as show us the short period we have to do something about it!