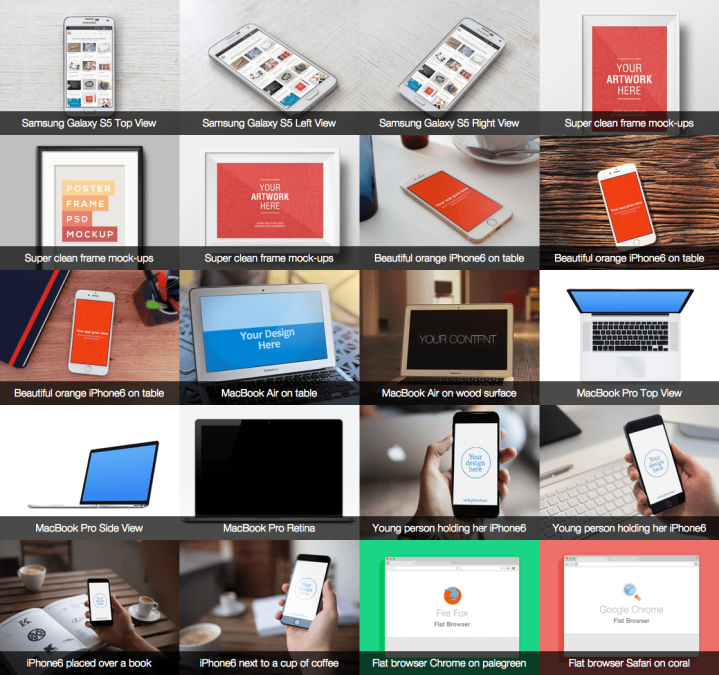 There truly is a marketplace for anything – especially in the marketing technology world. I'm a firm believer in saving time and not doing anything that's labor intensive twice. MockupsJar is one of those services.
Rather than hiring a photographer and having them take photos of your application or site on a smartphone, desktop or in the browser – why not instead get a well-produced photo with great lighting and add your screenshot to it for a great mockup?!
MockupJars is absolutely simple:
Pick one of their curated mockups. We have a great variety on mockups from which you can choose one.
Upload a screen of you application or capture a live website just by entering the url and the image will be transformed for your selected mockup.
Download your mockup in multiple resolutions.
Bookmark MockupsJar and give it a test drive to see their monster editor. They've already done the hard work so your designer can focus on the important work!