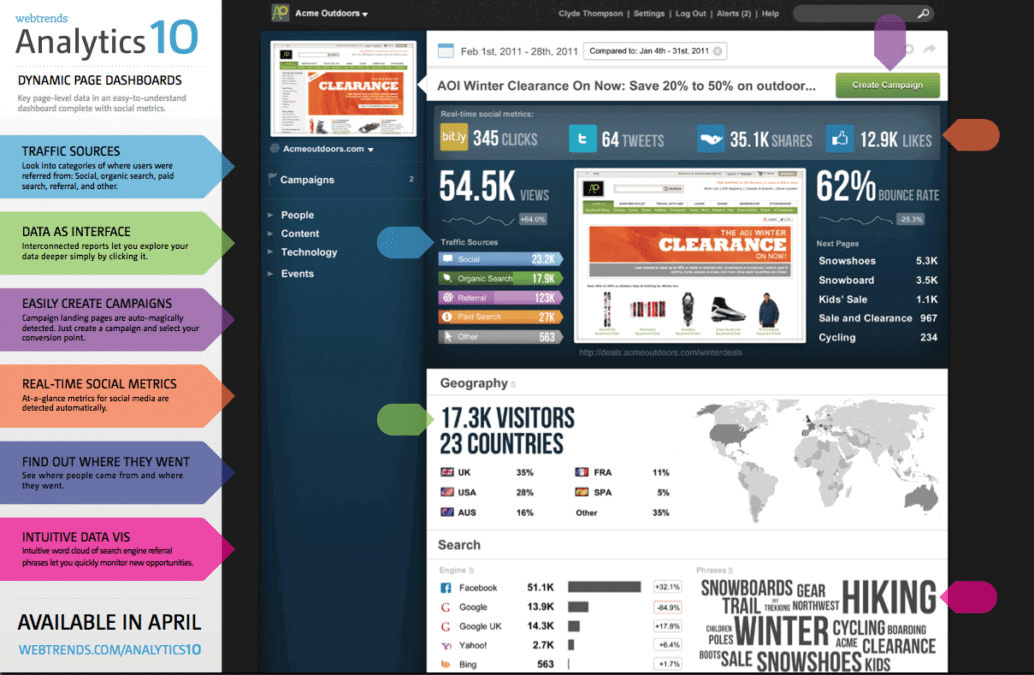 We have clients that utilize both Omniture and Webtrends. Of course, if you've read this blog, you know that Webtrends is a client. That's full disclosure that I may have a biased view of things… but hopefully one look at the new user interfaces developed for each version will provide you some food for thought.
I've said before that the problem with most analytics platforms is that they typically provide reports, but they lack the ability to visually display information so that you can make the appropriate decisions.
Here's the latest improvements to Omniture SiteCatalyst 15 product as relayed through their recent video.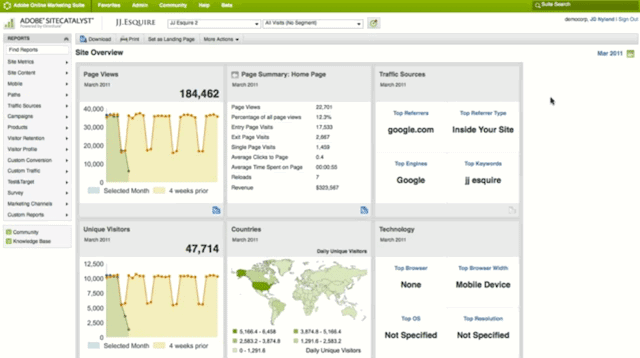 Ouch.
Webtrends Analytics 10 provides a new UI that is highly intuitive, refined and easy to navigate. The UI is designed for click and touch interfaces providing a highly visual way to look at your data. The user interface utilizes thumbnails to provide an image of the digital property you are tracking.
Webtrends is also introducing Spaces – A space is any application, website, or platform instance that you want to track. This could be your Facebook page, your website, your Android app, etc. Spaces auto-organize profiles. Profiles have long been a huge feature in Webtrends, providing great flexibility, but it came at a cost – organization. Now, profiles snap to Spaces.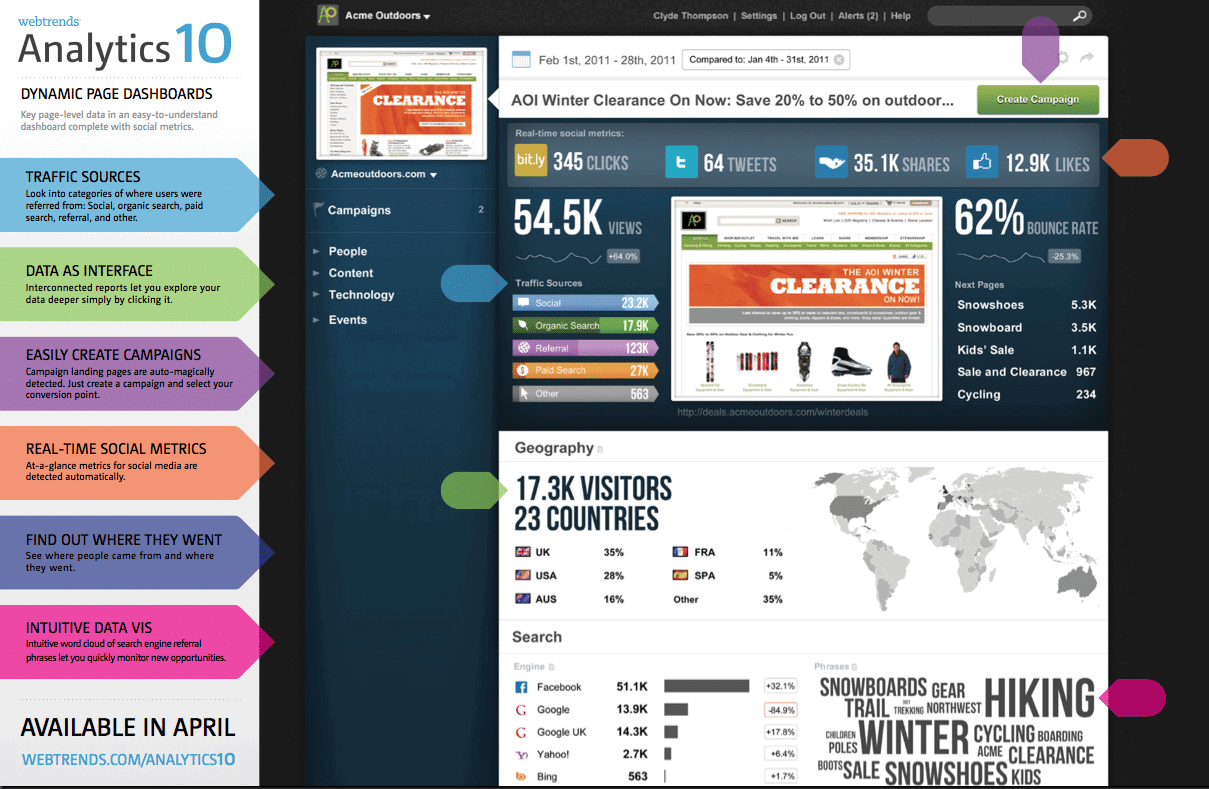 Wow.
When John Lovett saw the preview, he put it best… "It looks like an Infographic!". I think that tells the entire story… Webtrends Analytics 10 has evolved beyond reporting and is now visually displaying information in a manner that enables companies to make decisions.