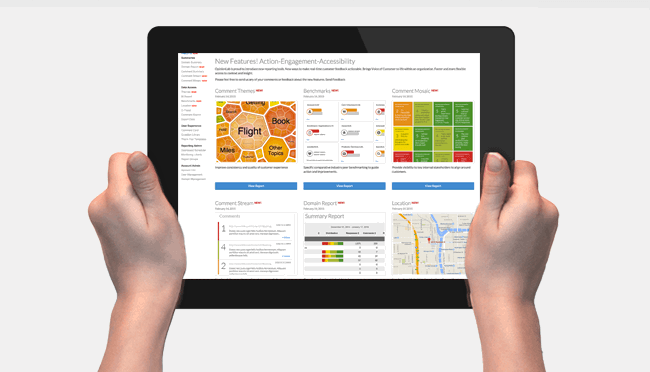 OpinionLab is a platform for capturing customer information through surveys and feedback off of your website. OpinionLab calls it Voice-Of-Customer (VOC) Data. OpinionLab is now expanding its featureset to include both analytics integration and testing. This is extremely helpful to correlate your visitors' feedback with their site activities.
With the cost of acquiring a new customer at six to seven times that of retaining an existing one, the imperative for brands to tune into input from engaged consumers has never been greater,? said Rand Nickerson, CEO of OpinionLab. ?While Web analytics provide crucial insight into what visitors do online, streaming VOC data reveals why those users behave the way they do. With the expansion of our proven integration tools to include multivariate and A/B testing platforms such as Omniture Test&Target, brands can now layer page-specific customer insight over analytics test results. Aside from identifying successes or problem areas more efficiently, companies are able to leverage key learnings across their entire Web site or organization, exponentially increasing the ROI of every test performed.
For example, if your analytics data reveals a sudden spike in page bounce rate, you can integrate customer-comment reports to learn why people are leaving. Or, if you receive an alert indicating that many page visitors are making negative comments, you can click once to view each user's analytics data or session playback.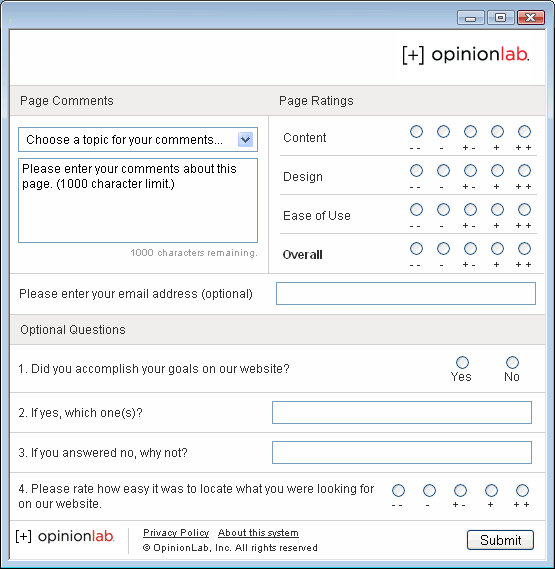 The analytics integration currently works with WebTrends, TeaLeaf, Google Analytics, Omniture, CoreMetrics and others.