It seems every week I'm downloading another service update for Vista. Most recently, Vista had a Service Pack on the same day that Apple had their 10.5.3 update for OS X Leopard. Since the update on Leopard, I've been having tons of issues using a browser… whether it's Safari or Firefox.
Today I decided to reinstall Safari to see if I could fix this once and for all. When I started the installation, I was met with this: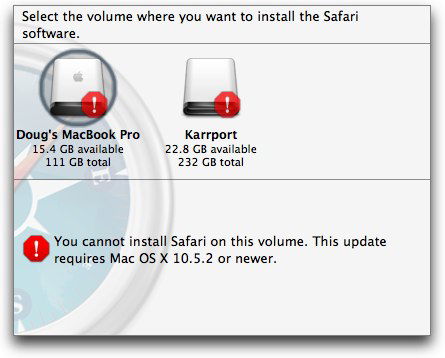 So they did an upgrade but neglected to update their Safari installation to allow for it? Oh dear Apple, perhaps you should stay small. The irony is that I'm using Firefox in Parallels on this MacBookPro to now quickly surf the net.