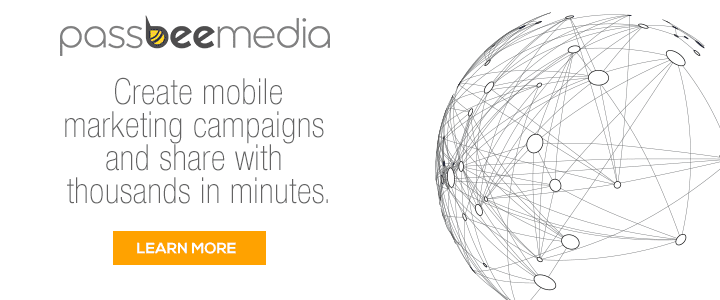 PassbeeMedia allows users to easily create and distribute mobile-ready Apple Passbook, Google and Samsung Wallet local offers, deals, and coupons to customers worldwide with a simple, self-service platform that reaches consumers where they are online and on their mobile device.
While other mobile marketing platforms offer a few features, PassbeeMedia has a comprehensive suite of mobile marketing tools – including QR code coupons, text messaging, digital tickets, digital wallets, iBeacon, loyalty programs and cards, shortened URLs, and even a whitelabel program for agencies.
How to Get Started with PassbeeMedia
Select one of four comprehensive pricing plans that best fits your business. From individual and small businesses, to medium-sized businesses or even large corporations.
Build Your Offer – choose from one of our professionally pre-designed templates to customize your campaign. Or if you create a design you would like to use again, you can save it as a new templates.
Distribute & Market – Harness the full power of Social Media Platforms, SMS and Email to connect with all of your potential customers.
Track your offers for trends, user segmentation and platform performance using PassbeeMedia's analytic dashboard.
Disclosure: We are an affiliate of Passbeemedia!