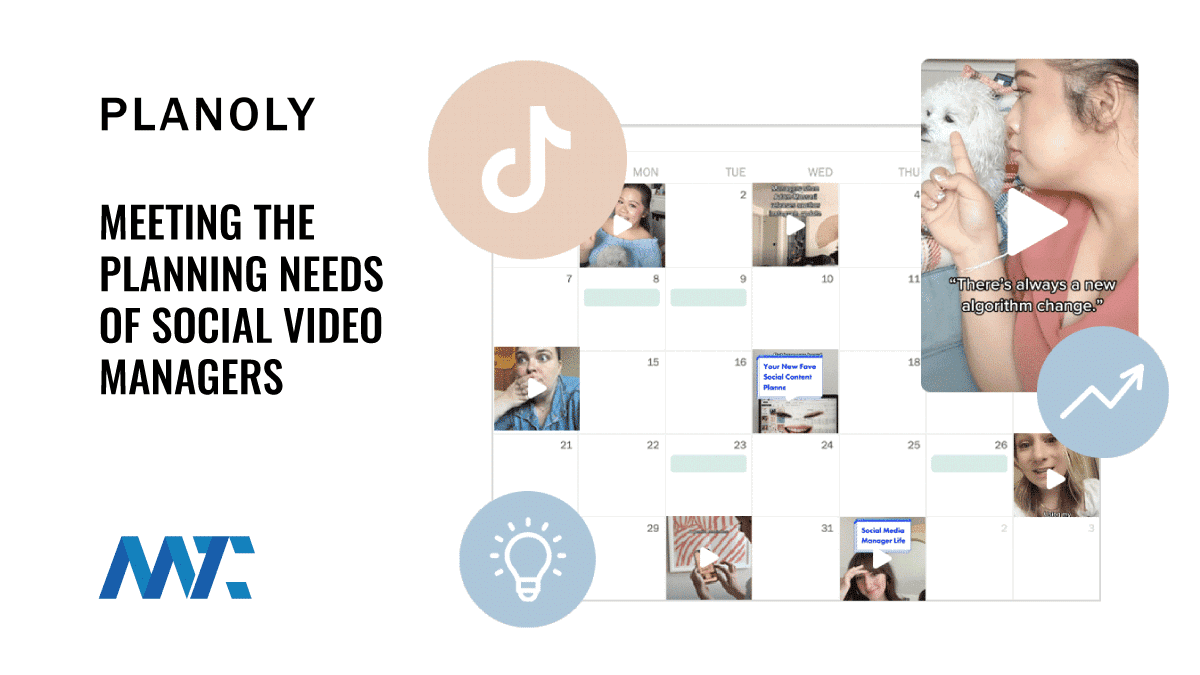 Many organizations are shifting gears to take a video-first approach to social content. Why?
Video generates 1200% more shares than image-based and text-based content.

WordStream – 75 Staggering Video Marketing Statistics
This change may be lucrative for some, but others might struggle with algorithm updates, as well as staying on top of trends in a fast-paced environment, and organizing and managing content across numerous platforms. 
Too many good ideas have been left behind because there is no centralized tool to house and build upon end-to-end content. Today, social media managers use different tools to manage their content to keep track of video trends, save ideas, and script and draft videos. There is (or was) a need in the market for a product to seamlessly plan video content across social platforms social media managers manage.
PLANOLY Video Planner
PLANOLY just launched Video Planner, a brand-new tool simplifying video content creation from idea to post. Now, creators everywhere — from small businesses to influencers and more – can plan and publish video content from one place.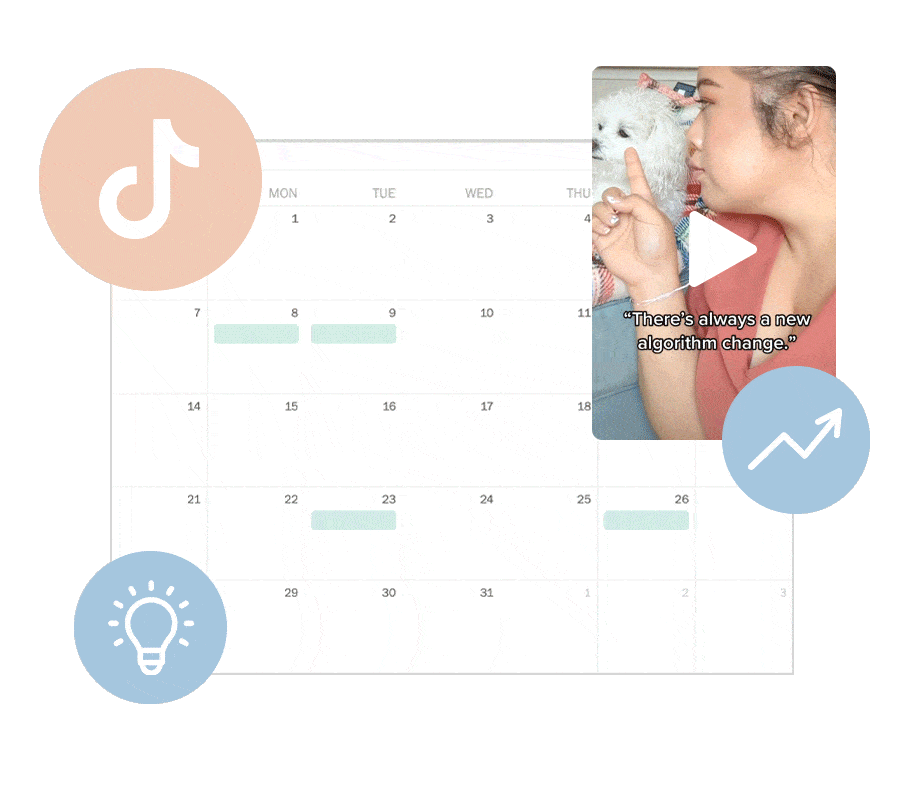 Developed in partnership with social media managers, Video Planner is a simple, elegant productivity tool anticipating the planning needs of those who oversee content development and distribution. A few key elements of the new platform include weekly curated audio and video recommendations; central positioning for captions, hashtags, and audio; post-time alerts; and both content repurposing features and a central repository for content ideas will be available in August.
As short-form video continues to take over the social media space and continues to be mired with the difficulties mentioned above such as the demands of managing content across multiple platforms, as well as the nuances of each, the Video Planner enables a stronger video strategy and can help mitigate these frustrations.
86% of businesses use video as a part of their marketing strategy to promote products or services.

Wyzowl – 2021 State of Video Marketing Report
Video Planner is coming at an opportune time. Video Planner presents a flexible solution and gives the power back to social media managers, content creators, and more. In the fast-paced online environment, digital marketing tools are a necessity to ensure your overarching social strategy is shored up and as streamlined as possible.
A TikTok Beginning
This new platform kicks off with TikTok but will be the first comprehensive, cross-platform tool once Video Planner is enhanced and its capabilities are broadened over the next few months.
It may be a given to start with TikTok, as it remains at the center of the cultural zeitgeist with 1 billion active monthly users, but PLANOLY is looking forward to an expansion across other video-centric social sites like Instagram Reels, Pinterest Idea Pins, and YouTube Shorts. 
PLANOLY is developing further Video Planner enhancements and will be announcing new features each month, including more ways to organize video ideas, collaboration tools for teams and clients, and the ability to repurpose content for multiple channels. There's a reason why we're trusted by over 5 million users across the world: we know social media.

Teresa Day, president of PLANOLY
Integrating across social media platforms will present both new opportunities and, of course, a new set of challenges — none too daunting for PLANOLY and other organizations in the social game to tackle. Opportunity in video is abundant, and it's imperative for brands, marketers, and content creators to take advantage of available resources and digital marketing tools when possible.
On the Horizon
With influencer marketing expected to reach $15B in 2022, predictions show authentic content, primarily through video engagement, will continue to rise in popularity. From idea to post, using tools like Video Planner can help these content creators streamline their creative processes and successfully connect with their audiences across platforms that matter most in a genuine, minimal-effort way. 
Looking ahead and diving deeper into some of these 2022 social media trends and a rise in the creator economy, over $104.2B and growing daily, people can expect to see increased usage of business platforms, like PLANOLY, to monetize their content, grow their reputation and enhance their overall social presence. 
Starting today, you can utilize Video Planner from PLANOLY. Take the guesswork out of trends, post on the go, and, overall, simplify your social media strategy.