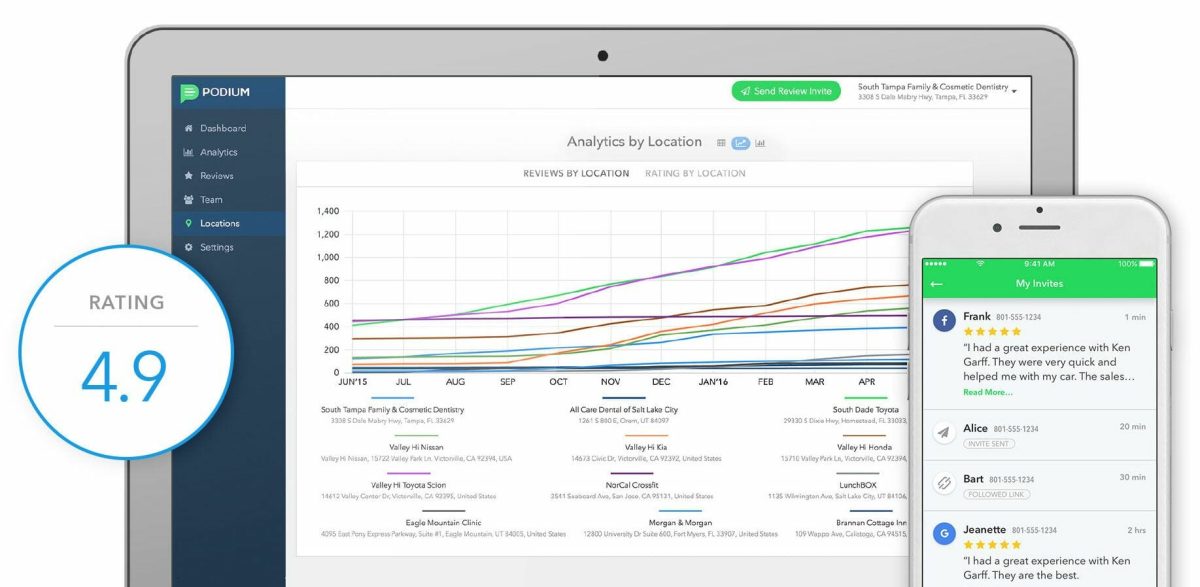 I was recently reading a post from Joel Comm about a moving company Fine Line Relocation Movers. It's a harrowing tale of an industry that's rife with bait and switch techniques. I was once held hostage by a mover that wouldn't unload my furniture after a national move until I paid them cash for going up a second flight of stairs. The second flight, by the way, was one more stair than what their contract defined. It was infuriating.
The movers are absolutely playing with fire. And after some research, Joel identified that they had a terrible online reputation. There's no doubt that they are losing a lot of potential customers by utilizing poor business methods and not monitoring their reputation. It's a wonder they're still in business.
The movers above may not care about it, but a majority of companies realize the damage that posts like Joel's can have on their revenue. Podium is a platform built for companies who do care. Over 30,000 service providers and storefronts utilize Podium to not only monitor their online reputation, but also to proactively capture positive reviews.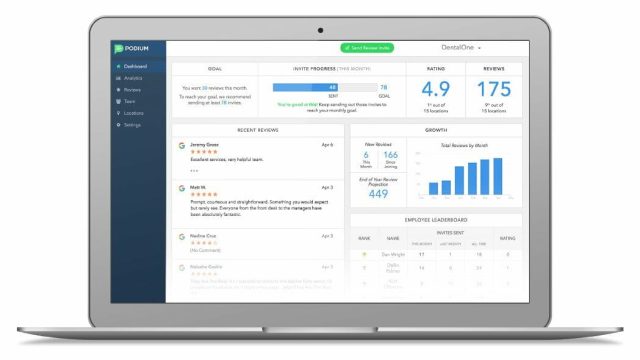 The platform monitors over 20 different review sites, centralizes the findings, and alerts companies when reviews are published. For businesses that care, this can enable them to respond and react quickly to remedy issues that could drive down sales.
Podium automatically helps you prioritize and choose the review sites that matter most to your business. From Google and Facebook to industry-specific review sites, Podium's SmartSelect technology can help your customers efficiently get to the sites that have the largest impact on your business.
Podium Enables Businesses to:
Collect hundreds of reviews form your customers via their mobile devices.
Manage, report on, and respond to all of your online reviews.
See in-depth analytics on reviews from over 20 different review sites.
Get real-time alerts when new reviews go live.
Keep in mind that it's not simply impacting reviews, ratings are also prominently displayed in search results and activity can impact your local search visibility. If you're in an industry where ratings and reviews are used, you should absolutely have a platform like Podium to manage your reputation and pro-actively capture great reviews.