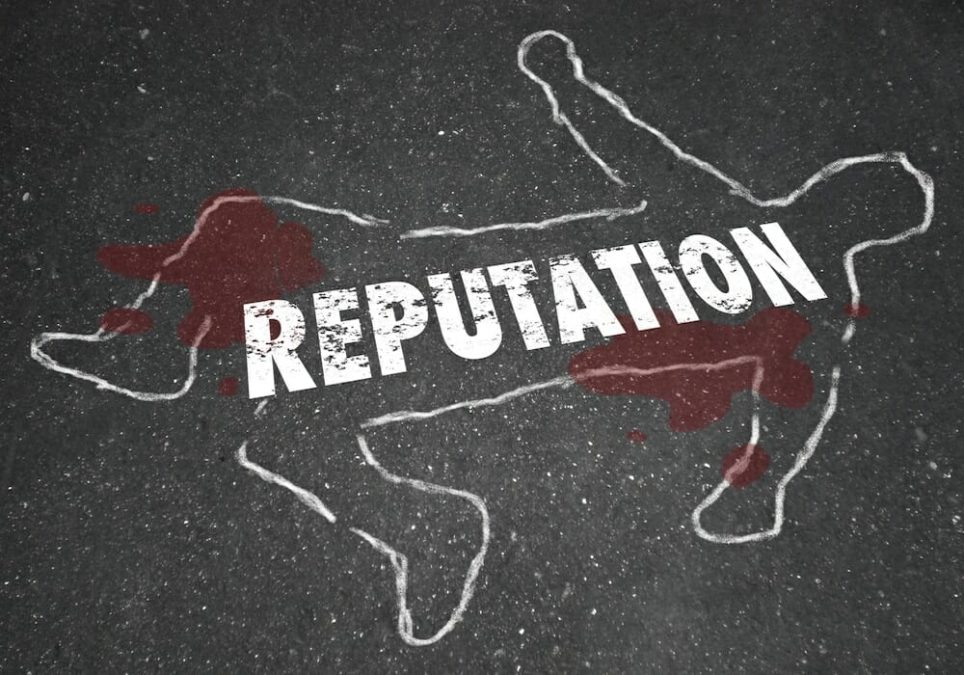 Monetizing a publication isn't quite as easy as it looks. Take a close look at any major publication and you'll find half a dozen different annoyances that practically beg readers to go away. And they often do. However, monetization is a necessary evil. Like it or not, I have to pay the bills around here so I need to balance sponsorships and advertisements carefully.
One area that we wanted to improve monetization was in our email newsletter. We now offer both ads and sponsored whitepapers to the mix. I'm extremely happy with the whitepapers – which are selected by an engine that we built to ensure they're relevant to the content we're producing. The email newsletter ads, however, are a huge disappointment. Despite complaining to the company several times, my newsletter is consistently populated with hair regrowth ads. They're absolutely horrid… often accompanied with an animated gif of some gal or guy going from bald to a full head of hair.
The company assured me that the ads would adjust after a period based on click-throughs, at which point they'd be better targeted to the subscriber. That hasn't happened, so I'm pulling the ads in the next couple of weeks. I worked incredibly hard to build an active subscriber base that is responsive to the content that we have to offer, and losing them to terrible ads is not worth the few bucks we make from the monetization. I'm shifting to a vendor that offers self-service category specification, whitelisting, and blacklisting. I know I won't have as much income by hand-selecting the ads, but the I also won't be disenfranchising the subscriber base that provided me permission to enter their inbox.
I'm not the only one with this concern. The Chief Marketing Officer (CMO) Council released a report today which covers relevant topics. It calls into question the merits and flaws of the $40 billion programmatic advertising market, especially the risks of digital display ads appearing alongside objectionable content. The report titled, Brand Protection From Digital Content Infection: Safeguarding Brand Reputation Through Diligent Ad Channel Selection, found that 72% of brand advertisers engaged in programmatic buying are concerned about brand integrity and control in digital display placement
Download Brand Protection from Digital Content Infection
It's not just publishers who are concerned, it's also advertisers who are getting more and more concerned with where their ads are being placed. Nearly half of marketing respondents report problems with where and how digital advertising is viewed, and a quarter state that they have specific examples of where their digital advertising supported or adjoined offensive or compromising content.
The research was aimed at assessing the impact of digital advertising experiences on consumer perceptions and purchase intent. Part of the three-month discovery process looked at digital brand safety from the consumer's perspective and found that consumers are punishing even preferred brands if they don't use trusted media platforms or take active steps to control the integrity of their ad environments. The findings of the consumer-focused study—titled "How Brands Annoy Fans"—goes on to reveal that nearly half of respondents indicated they would rethink purchasing from a company or would boycott products if they encountered that brand's ads alongside digital content that offended or alienated them.
Trust also emerged as a key issue for consumers when, despite delivering the second most ad messages, social media was said to be the least trusted among the top five media channels. The majority of consumers (63%) said they respond more positively to the same ads when they find them in more established and trusted media environments. To answer this call for trust, marketers plan to respond by bolstering their guidelines and standards that will shape advertising placements moving forward.
This research from the CMO Council validates the actions we have taken as a global marketing organization to protect our brand from the negative consequences associated with programmatic ad buying," explains Suzi Watford, Executive Vice President and Chief Marketing Officer for The Wall Street Journal. To combat the threats in the digital ad ecosystem, we have brought our media planning and buying functions in house to maintain control of when and where consumers see our commercial messages. Maintaining credibility and trust are paramount to the Dow Jones brand, and we aim to apply the same level of scrutiny to our marketing practices that our journalists do in their reporting.
Marketers are committed to taking the right steps to ensure the integrity of digital ad positioning and placement in safe and reputable content environments, and they view this as a new client imperative. Topics covered by the 63-page CMO Council/Dow Jones research report include:
Level of marketing leader sensitivity and concern regarding digital ad content compromises
Plans and intentions to safeguard and protect brand integrity in digital advertising channels
Importance and value of content and channel to brand advertising effectiveness and message delivery
Measurements of harm or reputational impact on brands associated with adverse content
Incidence and nature of brand compromises in online digital advertising programs
Best-practice approaches to ensuring brand integrity in programmatic ad buys
Using digital advertising science to create greater brand compliance and accountability
Consumer and business buyer perceptions and reactions to brand misplacement in crowd-sourced content channels
Impact on allocation and evaluation of media strategy, selection, spend and buying approach
Level of satisfaction with digital advertising effectiveness, economics, efficiency and transparency
Here's an infographic from the CMO Council, It's Time to Talk About Trust, that speaks to the impact of trust and programmatic ad purchases.