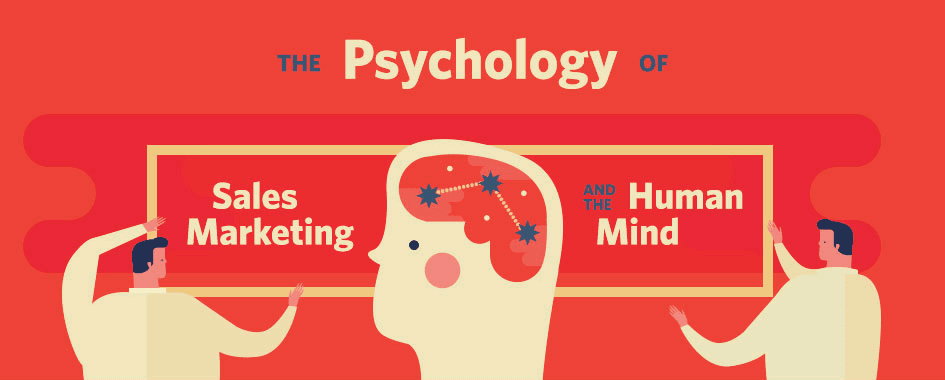 There were a group of my friends and colleagues that had recently gotten together to opine over what's wrong with the agency industry. For the most part, it's that the agencies that execute well often struggle more and charge less. The agencies that sell well charge more and struggle less. That's a wacky thought, I know, but see it over and over.
This infographic from Salesforce Canada touches on the psychology of sales and marketing and presents 3 rules that may help you (and us) do a better job of marketing and sales:
Emotions play a huge role in purchasing decisions – trust is imperative so your brand recognition, web presence, online authority, reviews and even your pricing (too cheap can mean you're not trustworthy) can impact the purchase decision.
Cognitive bias influences purchase decisions – fear of failure, uncomfortableness with change, belonging, and positive outlooks will dramatically bring people to a close. Case studies are a great example of this – spotlighting the best performing clients that you have.
Setting and exceeding expectations is a key to success – honesty, baseline parameters, immediate gratification, shared values, and wow factor are key to the retention and upselling of clients. It's not enough to charge a minimum amount for a product or service, you need to have room to do extra!
Emotions and biases can and do influence our buying decisions (whether we realize it or not). A brand name, special offer, and immediate gratification can make a deal much sweeter. Eight out of 10 buying decisions we make are based on emotion. So with just 20 per cent of these decisions devoted to pure logic, it only makes sense for marketers to know the psychological factors that sway us toward a specific brand or product.