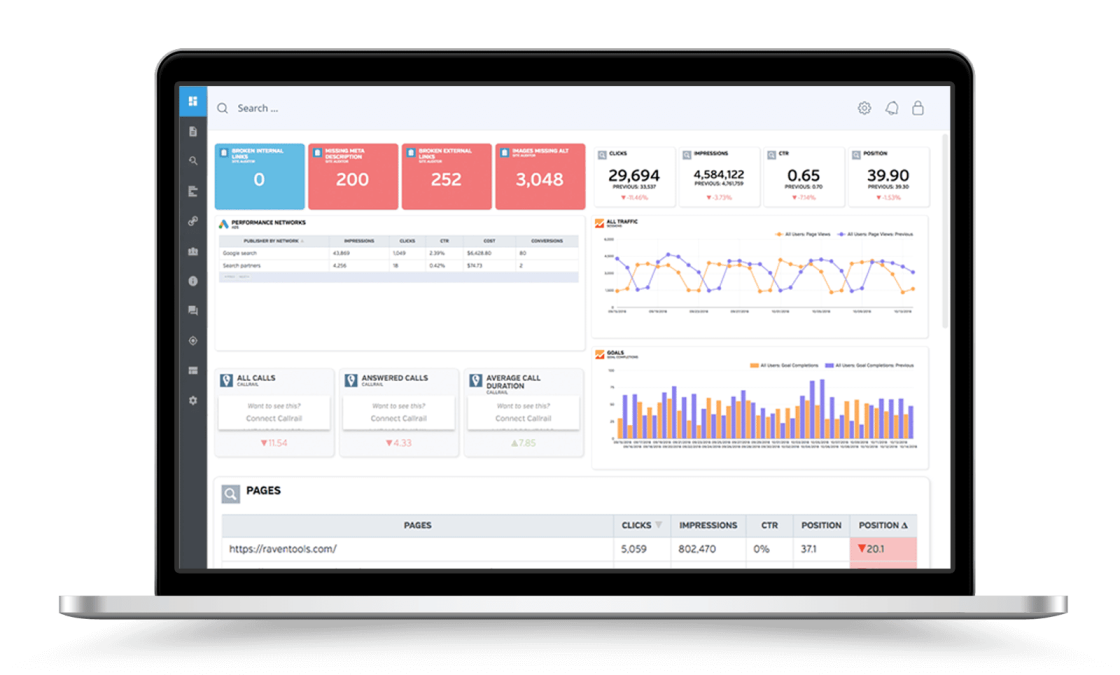 Raven Tools is a mature search marketing research, analysis, and reporting platform that is inclusive of all the tools you need to improve your online visibility and inbound marketing.
Raven Tool Features Include
Marketing Reports – measure your marketing success across multiple platforms to see what's working, what isn't, and what changes should be made in your marketing strategy.
Site Auditor – quickly analyzes your website to find all of the desktop and mobile SEO issues that may be keeping your site from ranking on search engines like Google, Bing, and Yahoo.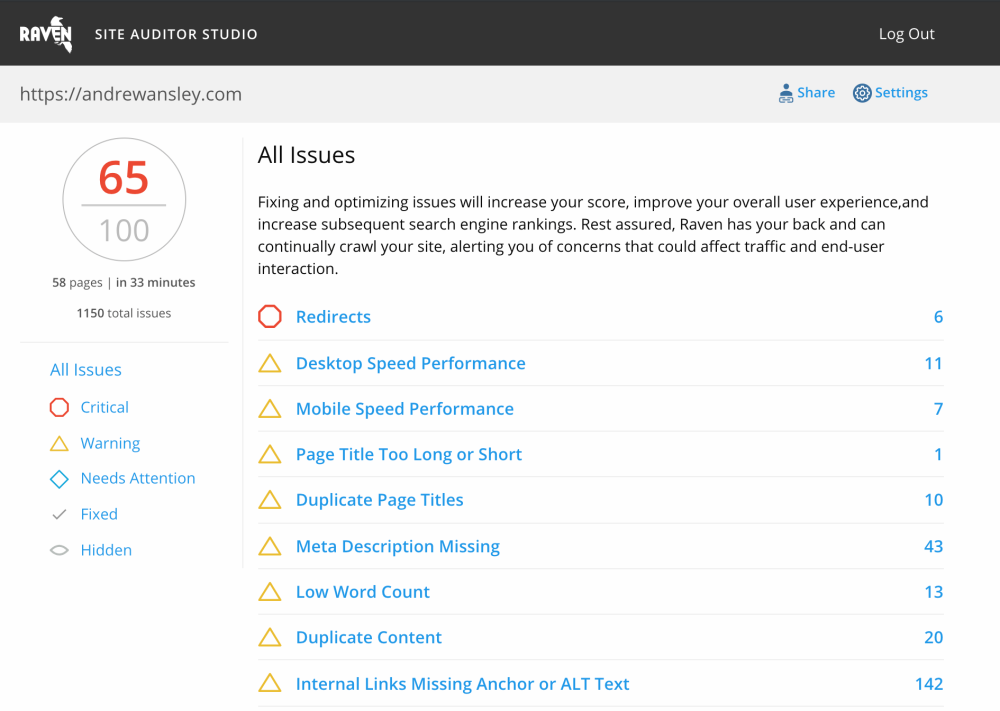 Competitor Analysis Tool – see how your competitors are ranking, what keywords they are targeting, and where they're backlinks are coming from.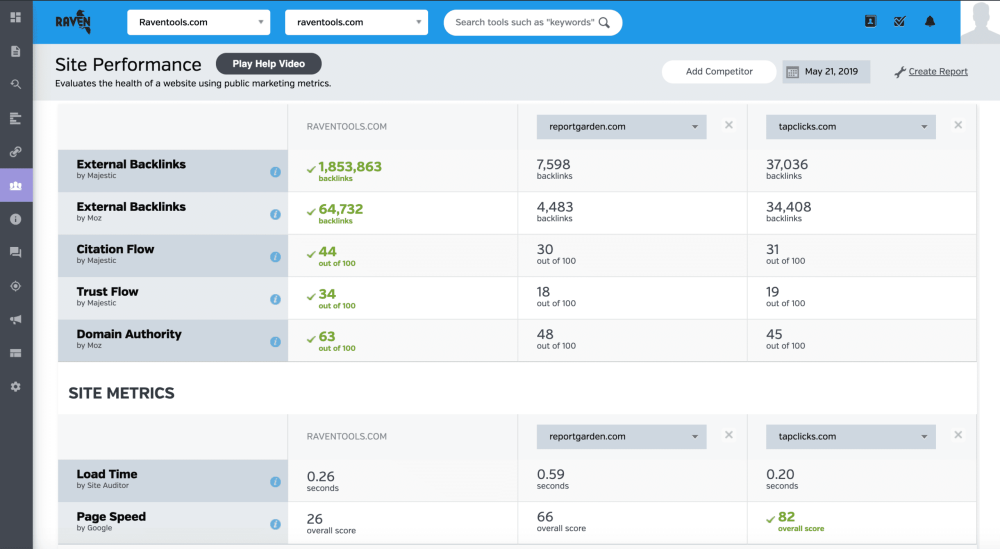 SERP Keyword Rank Tracker – local and overall rank tracking with flexible scheduling capabilities with your or your competitors' domains and keywords.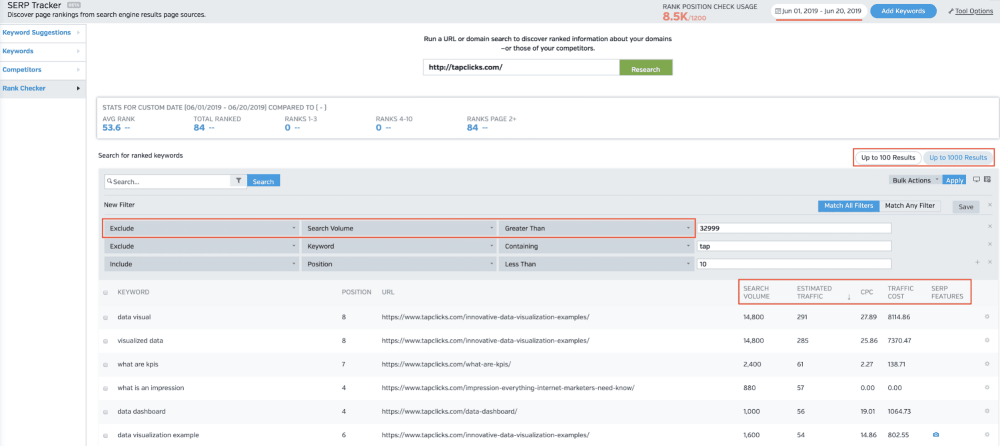 Keyword Research – Research a competitor's entire domain or isolate one page to identify important keyword information like competitor rank position, search volume, estimated traffic, CPC, traffic cost, and SERP features.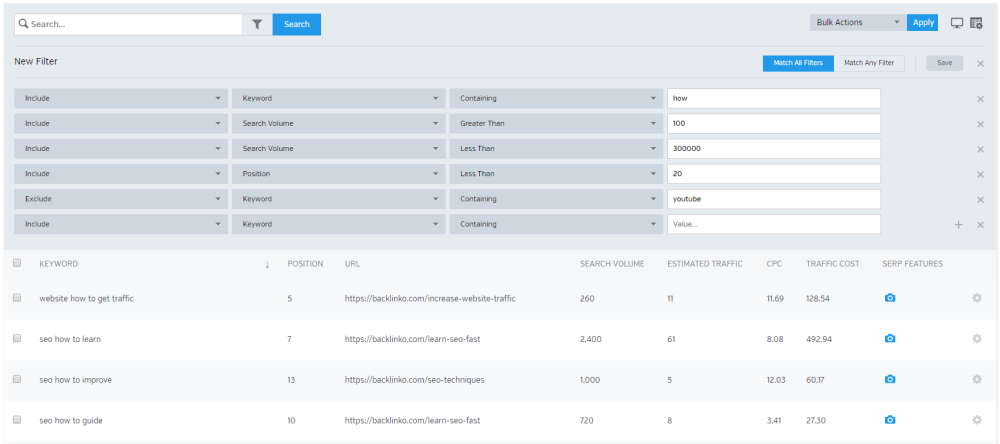 Backlink Explorer – allows you to see not only which domains are linking to your site, but also to spy on your competitors' backlink profiles.

Social Media – Execute successful social media campaigns across Facebook, Twitter, YouTube, and LinkedIn from your Raven Tools dashboard. Monitor and manage campaigns for multiple clients without logging out or switching apps.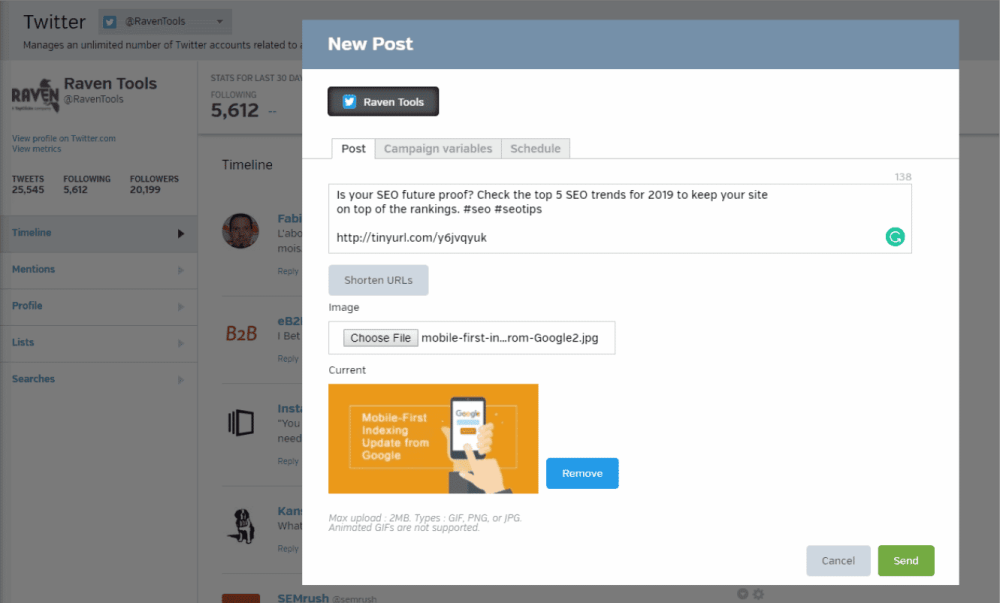 Start Your 14-Day Free Trial of Raven Tools
Disclosure: We're an affiliate of Raven Tools.