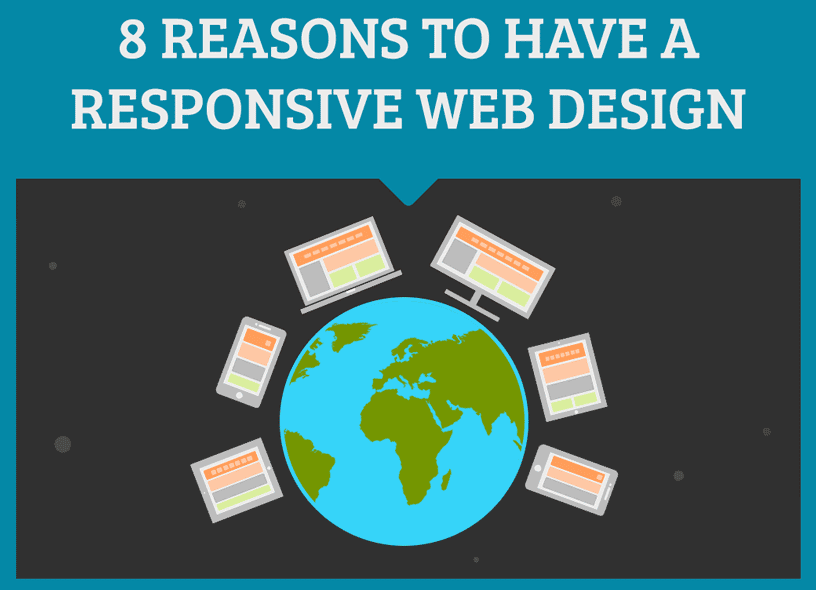 We released a fantastic video on what responsive web design is and how you can test your own site to see whether it's optimized for viewing on a mobile device or tablet. It's not too late for you to get some help on this, and our friend Kevin Kennedy at Marketpath shared the infographic below.
With the staggering growth of mobile devices like smart phones and tablets, and mobile device usage, via games, apps, social media, and websites, it is now essential that your business website is mobile friendly, so that your clients and prospects can easily browse and find information, regardless of what type of device (phone, tablet, desktop, etc.) they are using.
8 Reasons to Have a Responsive Web Design
Mobile Usage Is On The Rise
Shopping On Mobile Devices Is Steadily Growing
Social Media Increases Mobile Visitors
Responsive Sites Improve SEO Rankings
Responsive Designs Adapt To Multiple Devices Sizes
One Site Is Easier To Manage And Increase ROI
Responsive Sites Provide A Better User Experience
A Better Bathroom Experience – 75% of Americans bring their phones to the bathroom!
Marketpath is a web content management platform that includes a content management system, ecommerce platform and blogging platform. The team at Marketpath is also a full service design and implementation company that can help you to implement your new responsive website!