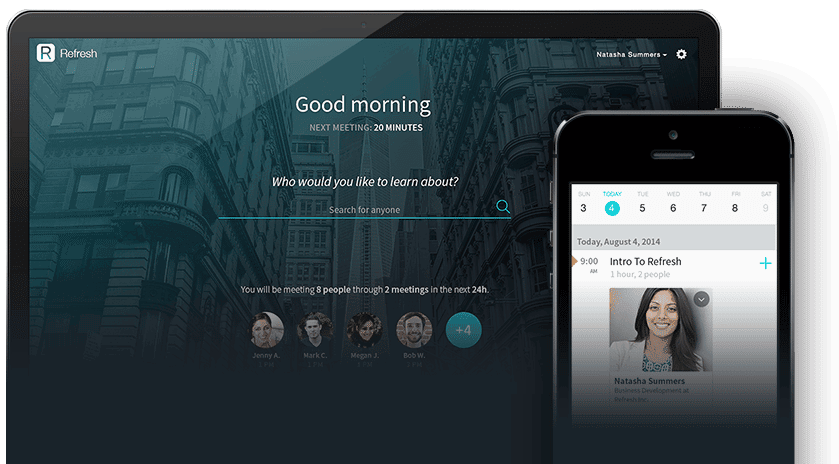 It happens every week. I get an email from a vendor or prospect and we work together a date to talk. I check out their site and see whether or not it's a fit. I might even connect with them on LinkedIn to learn a bit more about them. The date is set, the calendar invite is accepted and I move on.
A few weeks go by and an alert pops up with a person. I don't recognize the name, so I look at the domain their email address is from. If I'm lucky, it's their company. If I'm not, I'm screwed. I look at their site and it jogs my memory and now I figure out who they were and what they wanted. If I'm lucky.
I don't have a good memory (it's science!) so I need clues like this. Sometimes I jot down some notes in Evernote, sometimes on the calendar event, other times I trust that I'll remember… but I don't. On rare occasions the person walks in my office and I haven't a clue who they are or why they're there so I play the dance… ask them about what they're working on, how are things going, etc… anything to try to jog my memory.
There's finally a cure! Refresh is a mobile and web application that allows you to search for someone and get view their profile and any communications you might have had with them – whether it's via email or social.
Best of all, the application also comes with pre and post alerts for you. Got a meeting in 15 minutes? You'll get a note telling you who it is, what you last talked to them about, and it even allows you to make notes about them. It's a knowledge base for people like me who have a hard time remembering anyone other than their dog (Gambino).
It's fantastic. It's beautiful. It works. Sign up now and you can connect your email accounts, your social accounts and even Evernote.
I'm going to look a lot less embarrassed next time you schedule a meeting with me!
Update: Refresh for Salesforce Launched!
Great to see Refresh has integrated their solution directly to Salesforce, a fantastic tool for salespeople to access information on their leads, partners and customers.