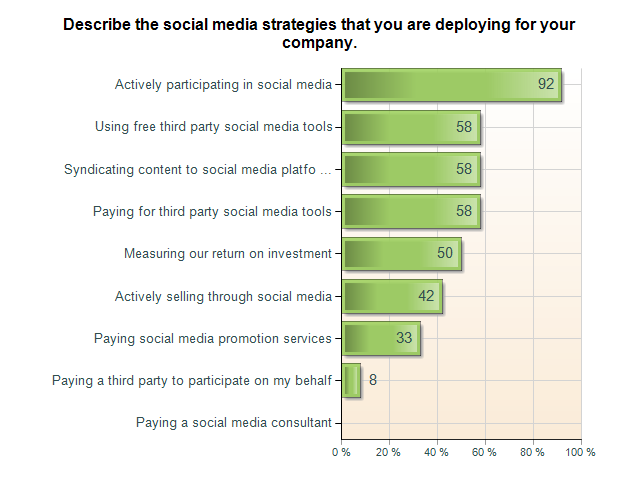 With the wide focus of Martech Zone, I may not get the social amplification that a great blog like Convince and Convert gets (Great post from Jay!)… but I do appreciate the community we've built here at Martech Zone.
The most recent SurveyMonkey Poll we added on social media strategies fills me with pride… you folks are sophisticated marketers! You're actively participating in social media, syndicating content there, paying for tools and promotion… and measuring return on investment. Simply put… awesome! It means that we're challenged with bringing you advanced marketing content as much as the basics.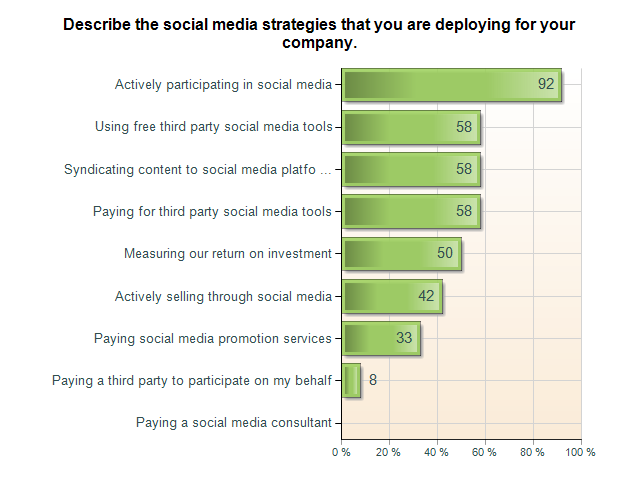 One might wonder… if Highbridge is a social media consulting firm, why would you be happy that none of your readers pay for social media consulting? Well… I'm going to say it… you don't need to. Social media consultants are a dime a dozen and the qualifications appear to be anyone that can piece a 140 character sentence together with a hashtag and an @ symbol.
Companies that are investing in marketing consulting help need to identify consultants with experience working through diverse, cross-media marketing strategies that leverage each medium and maximize their investment and impact. That takes a consultant with much more experience. Sorry if I just insulted a portion of my audience… but unless you know the impact of social on search, mobile, traditional media, email, etc… and how to measure it's effectiveness with… you're still in elementary school.