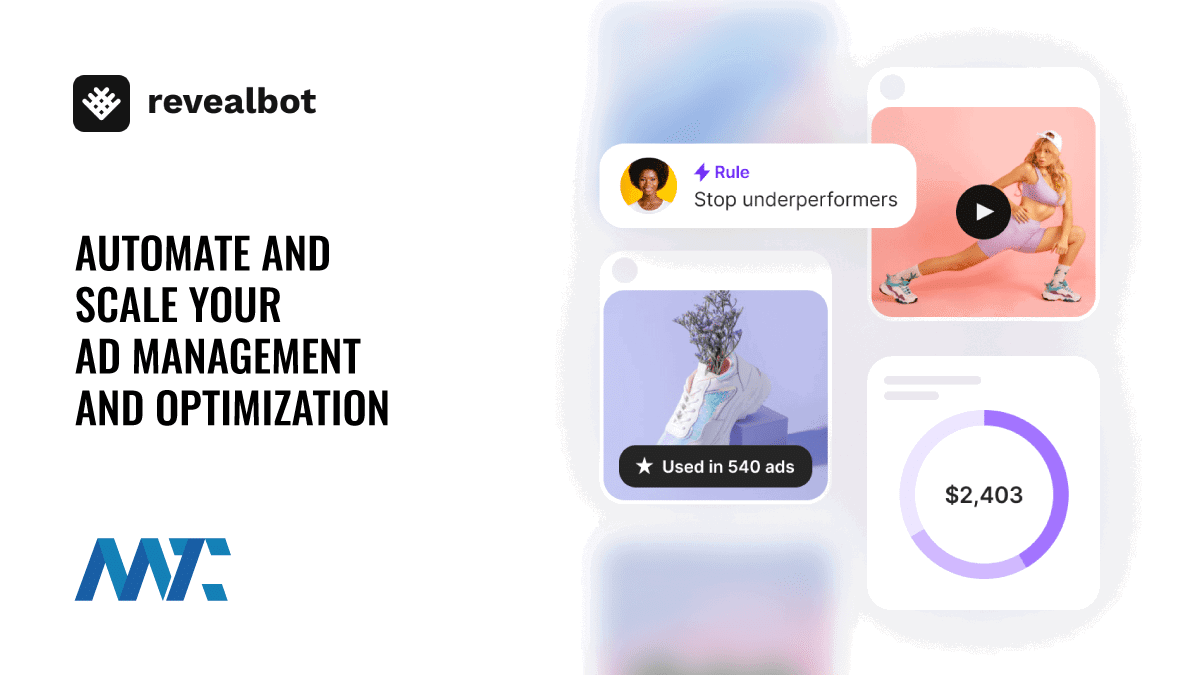 Managing ad campaigns across various platforms can be time-consuming and overwhelming, diverting valuable resources from other critical tasks. This is where Revealbot steps in, offering an innovative ad management platform that streamlines the entire process, allowing businesses to focus on achieving remarkable results and maximizing their return on ad spend (ROAS).
Revealbot's comprehensive platform is designed to empower businesses by simplifying and automating the entire ad management routine. With a wide array of features, Revealbot offers unparalleled control and efficiency that businesses need to succeed in the competitive digital advertising space.
Manage: Optimize and Scale Ad Campaigns – Revealbot's ad management capabilities are built to optimize and scale ad campaigns effectively. Its powerful automation engine allows businesses to set custom rules, ensuring ad budgets are allocated smartly based on performance. This significantly reduces spending on zero-conversion ads, resulting in a more cost-effective and efficient ad strategy. Don't waste time manually adjusting bids and budgets for each ad group. Let Revealbot's automation handle the tedious tasks, freeing up your team's time for more strategic endeavors.
Analyze: Actionable Insights and Beautiful Reports – Understanding the performance of ad campaigns is crucial for making informed decisions. Revealbot simplifies this process by providing actionable insights and generating beautiful client reports. The platform enables businesses to identify their best and worst-performing audiences, allowing them to refine their targeting strategies for maximum impact. Moreover, Revealbot seamlessly integrates with communication platforms like Slack, ensuring that your team stays informed about key account changes and optimizations in real-time. Stay ahead of the curve with data-driven insights to continuously enhance your ad campaign's performance.
Launch: Create and Test Ads Efficiently – Launching ad campaigns becomes a breeze with Revealbot. The platform allows businesses to create new ads and ad variants with a simple click of a button. Its easy-to-use creative and audience testing features enable quick experimentation, facilitating the identification of winning combinations that drive better engagement and conversions. Revealbot also offers the advantage of boosting your best-performing organic posts, leveraging their existing success to further amplify their reach and impact.
Revealbot integrates with leading social platforms, including Facebook Ads, Instagram, Google Ads, Snapchat Ads, and TikTok Ads. This ensures businesses can manage all their ad campaigns from a centralized platform, simplifying workflow and enhancing productivity.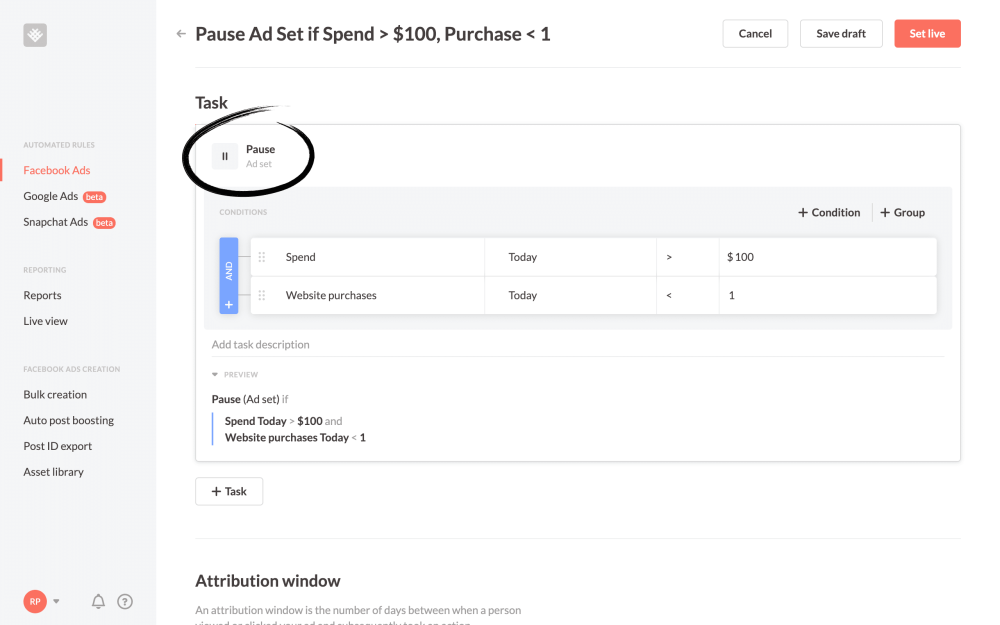 Revealbot is not just another ad management tool. It has earned the trust of over 15,000 clients who have experienced remarkable results through its powerful automation engine. From consultants and agency directors to marketing teams and entrepreneurs, Revealbot has proven its ability to save valuable time and resources while significantly improving ad performance.
With Revealbot, we don't have to worry too much about looking at our accounts all the time. It alerts us when things start going bad. We'll get a Slack notification from Revealbot and then we'll know to look into why things aren't working.

Kevin Urrutia
Co-Founder, Voy media
Clients have reported impressive outcomes, such as a 76% decrease in spending on zero-conversion ads, saving an average of 6 hours per day on ad management, and a staggering 1,160% increase in clients total ad spend.
Additionally, Revealbot offers a wealth of resources, including case studies, blog posts, and a comprehensive Facebook ad course, empowering businesses to stay updated with the latest trends and strategies in digital advertising.
Revealbot invites businesses to experience the power of its ad management platform with a 14-day free trial. No credit card is required, and users can cancel anytime. With Revealbot's platform, businesses can confidently scale their advertising efforts, drive growth, and achieve exceptional results.
Don't let ad management become a time-consuming burden. Embrace the future of efficient advertising with Revealbot, and unlock your business's potential.