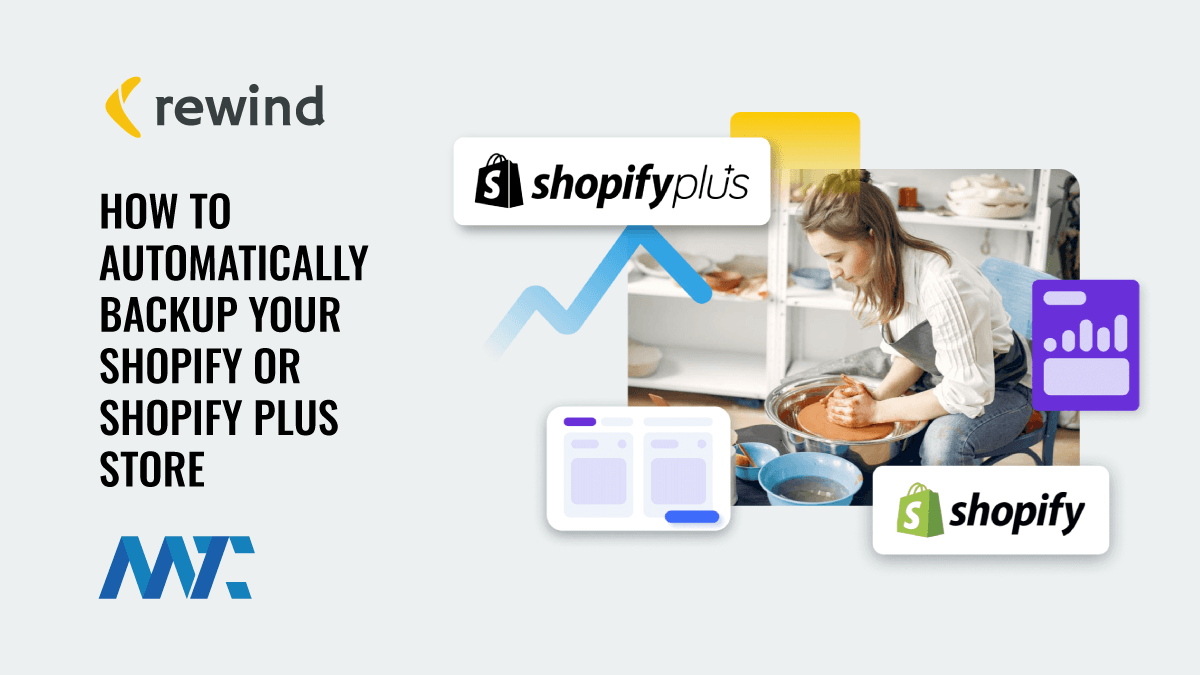 The last couple of weeks has been quite productive with a fashion industry client that we're launching a direct-to-consumer site for. This is the second client we've assisted with Shopify, the first was a delivery service.
We helped this client build and brand a company, developed their product and marketing strategy, built their Shopify Plus site, integrated it to their ERP (A2000), integrated Klaviyo for our SMS and email messaging, integrated a helpdesk, shipping, and tax systems. It's been quite an undertaking with a ton of development for custom features throughout the site.
Shopify is quite an extensive system, with POS features, an online store, and even mobile shopping via their Shop app. Surprisingly, though, even Shopify Plus – their enterprise solution – doesn't have automated backups and recovery! Thankfully, there's an amazing platform that's fully integrated via a Shopify App that takes care of your daily backups for you… it's called Rewind.
Rewind Shopify Backups
Rewind is trusted by over 100,000 organizations already and is the leading backup service for Shopify. Features and benefits include:
Backup Your Store – Back up everything, from individual product photos to metadata to your entire store.
Save Time and Money – Manual CSV backups are time-consuming and complicated. Rewind backs up your data automatically, providing set-it-and-forget-it data security.
Restore Critical Data in Minutes – Don't let a software conflict, a buggy app, or malware eat into your bottom line. Rewind allows you to undo mistakes and get back to business quickly.
Version History at Your Fingertips – Stay compliant and audit-ready. Peace of mind through secure and automated data backups is the competitive advantage your business needs.
How to Backup Shopify with Rewind Backups
Here's a video overview of the platform.
Your data is automatically remotely stored and securely encrypted… that's value that you can't put a price tag on. Actually, the price of Rewind is extremely nice. Rewind will maintain a continuous backup, including metadata. Restore anything from a single image to your entire store – simply select the date when everything worked, and hit restore!
With Rewind, you can choose the date to restore your theme, blogs, custom collections, customers, pages, products, product images, smart collections, and/or your themes.
Start A 7 Day Free Rewind Trial
Disclosure: We're an affiliate for Rewind, Shopify, and Klaviyo and are using our affiliate links in this article.