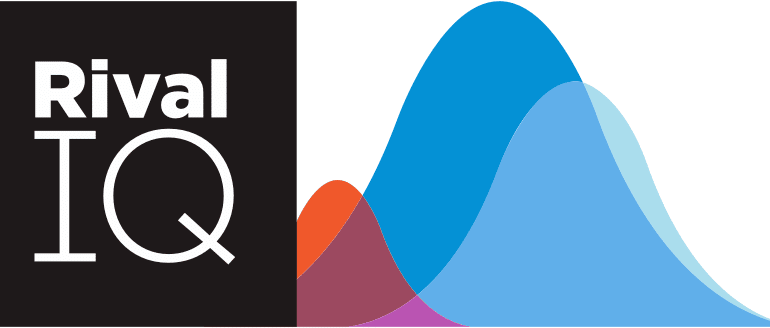 RivalIQ is a cross-channel analysis tool that provides competitive analysis on search engines and social media, alerts, keyword and ranking data, and influencer research.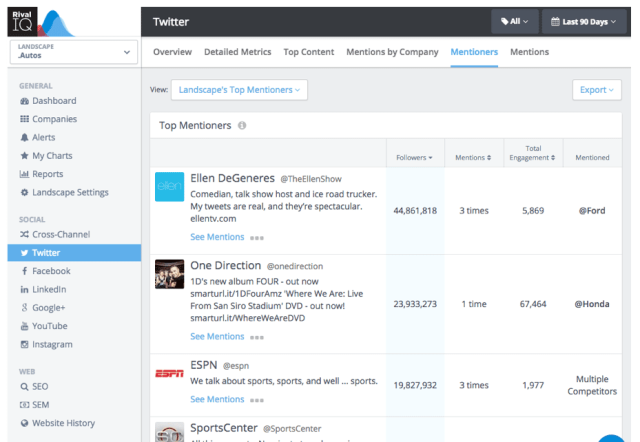 RivalIQ provides the following search engine and social media analysis for digital marketers:
Twitter Analytics – the Twitter data you need – with engagement data on every Tweet in your landscape. Plus, you'll get mentions tracking for your entire landscape.
Facebook Analytics – track every post – and the competition's posts, too. See who gets the most Likes, Comments, and Shares. Plus, dive into Facebook Insights data.
Instagram Analytics – track your landscape's Insta engagement. See what posts get the most engagement and what Instagram marketing techniques your competition is trying.
Google+ Analytics – track every post, +1, comment, and share to make sure you know what your competitors are up to on Google+.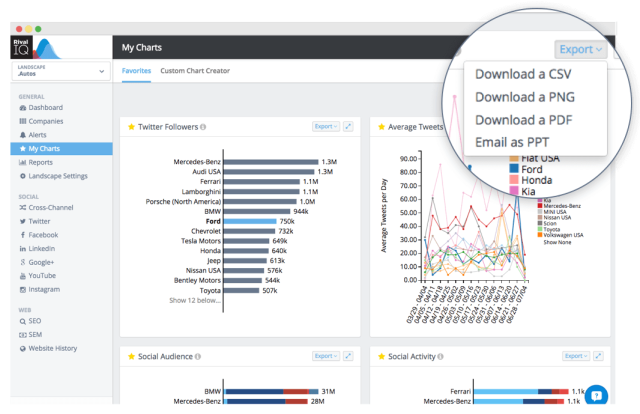 YouTube Analytics – Views, comments, subscribers, and more. All your YouTube metrics, and your competitors.
SEO Analytics – actionable organic search insights with great data on external links and keyword rankings.
SEM Analytics – with competitive SEM data, track which of your competitors is advertising and see their spend.