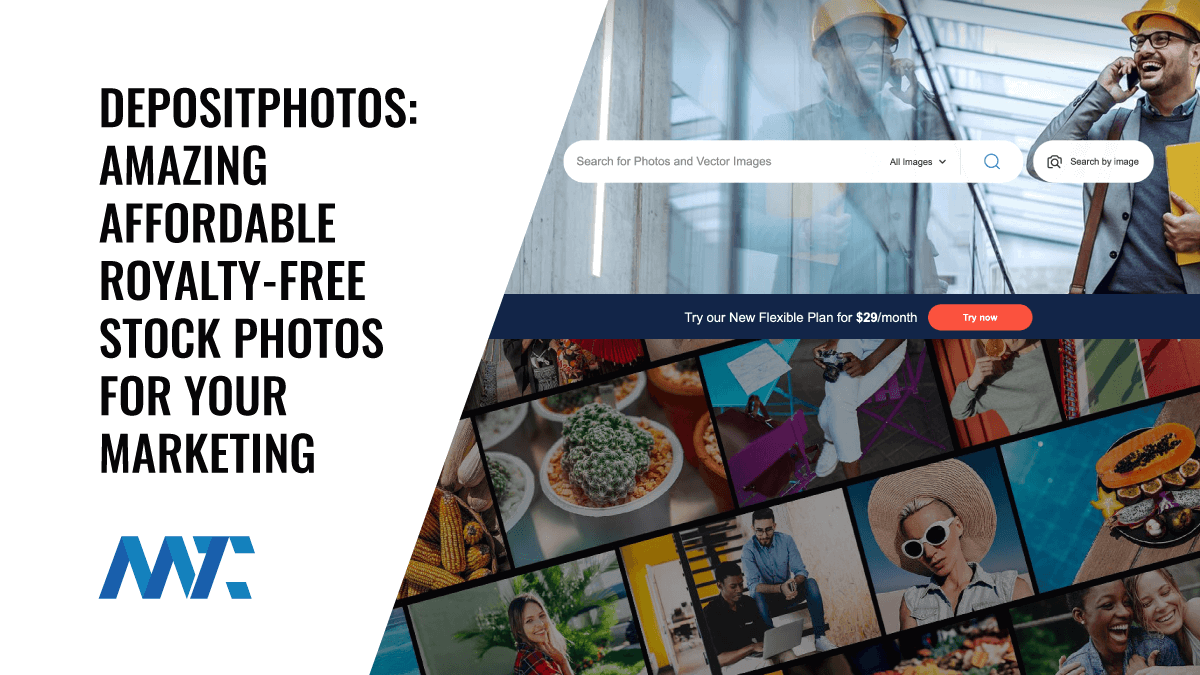 A royalty is a payment made to an individual or entity for using their intellectual property (IP), such as a patent, trademark, or copyrighted work. In photography, a royalty would be paid to a photographer for using one of their photographs.
For example, a photographer takes a photo of a popular landmark and licenses it to a travel website for use on their website. The website wants to use the photo for a year, and the photographer charges them $100 for a one-year license. Once the license is purchased, the website can use the photo on its website for a year, and the photographer receives a royalty of $100. The photographer will also receive a small percentage of the sale as a commission from the stock photography site.
What is Royalty-Free?
Our stock photo bill was hundreds of dollars a month from our sites, blog posts, whitepapers, and all of the content we produce for clients. It seemed like as soon as I filled the account, it would be empty within a week. We paid some hefty prices with a well-known stock photo site. So, we turned instead to royalty-free stock images.
Royalty-free, or RF images, allow limited usage of images without the need to pay for each use. For instance, if we purchase a royalty-free image for our site, we can use it over and over on our site and in our collateral (depending on the vendor). However, we can't resell or use it for our clients. And if we use it for a specific client, we can't use it for our own collateral. Be very careful in reading the fine print on usage! Some are exclusively for non-commercial use, others may have times or number of uses limited.
If you violate the terms of use on your royalty-free images, you may get stung with a letter from the rights owner. They typically want hundreds or thousands of dollars in return for the misuse… and threaten legal action if you don't comply. Most people learn their lesson, pay the bill, and move on.
Photographers can get paid for their work on royalty-free sites by selling licenses to use their images. These licenses typically allow the buyer to use the image in a specific way, such as in a brochure or on a website, for a certain period of time. The photographer sets the price for the license, and the stock photography site takes a commission on each sale. Some sites also offer subscription-based plans where customers pay a monthly or annual fee for access to a certain number of images, which photographers get paid for based on the number of downloads or views.
How Much Do Royalty-Free Stock Photos Cost?
There's a wide range of costs for stock photos and most platforms work on a point system. You need to translate the credits to dollars. Some are a few pennies, depending on the size of the image… others can be several dollars per image. And still, others are a cost per image per use!
We didn't mind paying as much as we did because we knew how critical imagery was to everything we did. People vastly underestimate a beautiful image's impact on the message they're trying to communicate. And people that use Google Image Search and depend on its royalty-free search are asking for trouble! Many times an image is misused, and Google Image Search discovers it from the misuse site, showing that it's royalty-free when it's not.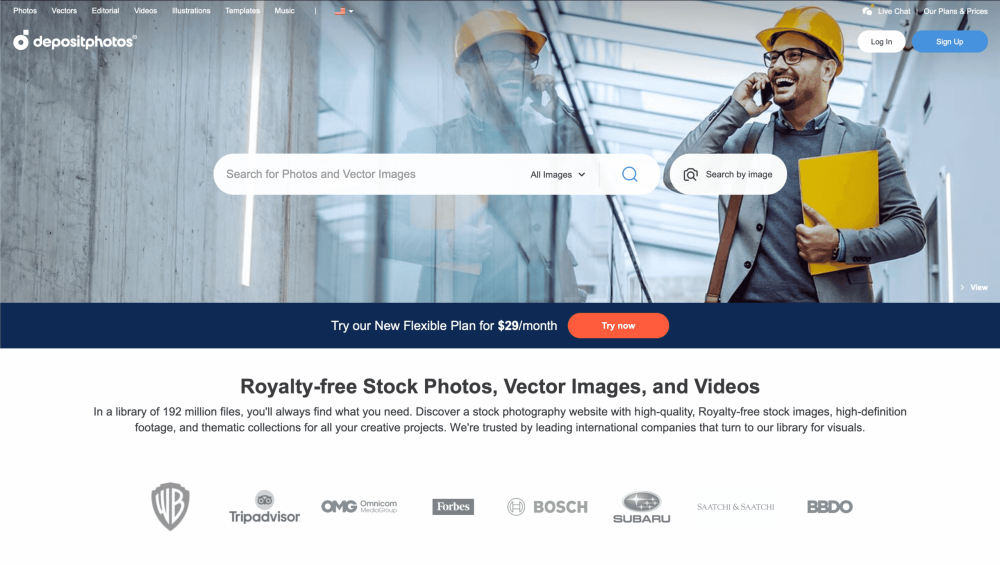 It's True… A Picture Is Worth A Thousand Words
We live in a visual world. So if you're willing to pay hundreds of dollars for content, investing in a beautiful image is a no-brainer! And DepositPhotos just added a Reverse Image tool to their mix! Beyond photos, they also offer:
Vector Images – Get a head start on designing a whitepaper or infographic with their incredible iconography sets and other vector images.
Illustrations – Don't need the vector? Just download the royalty-free illustrations you need.
Videos – Want to incorporate some stock video for a background to your site or some stock video for your next video mix? They've got a great selection.
Editorial Photos – Looking for some images for non-commercial use? They've got a great selection of brand and celebrity photos that can be used for editorial content.
Music – Need some music for a podcast or video intro and outro? They've got a great selection as well!
It wasn't until the team at Depositphotos contacted me about our blog and our use of stock photos that I realized we were spending far more money than we could have. Depositphotos is now a partner and supplies our stock photos to Martech Zone and my other companies. While that's an incredible deal for us, your pricing is also amazing!
For as low as $36 per month, you can use up to 25 royalty-free stock images each month from Depositphotos! That's an incredible price and good for the average business producing blog posts, whitepapers, case studies, call-to-actions, web designs, and landing pages! Add a royalty-free stock photo to your message, and you'll see how improved your results will be!
Disclosure: Martech Zone is an affiliate of DepositPhotos, and we're using our affiliate link in this post.