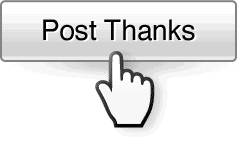 We've made a transition to workstreaming in Yammer the last few weeks and it's really working out well. Even today, Marty is at the office, Stephen worked all night at home, I'm at Ball State, Nikhil is in India and Jenn is working from home. To keep each other notified, we've been updating Yammer to keep each other up to date on where we are, what we're working on, and what we need help with. It's a great social communication tool within our organization.
What if you could take those conversations and add goal setting, coaching, recognition and feedback, though? That's what Rypple hopes to accomplish as a social performance platform. All in a user experience that's very similar to Facebook, so it's easy to use as well. Rypple reminds me very much of Yammer, but with additional features for team building and recognition.
Today's workplace requires a new approach to performance management. Rypple is a web-based social performance management platform that helps companies improve performance through social goals, continuous feedback and meaningful recognition.
What if you could then integrate your workstreaming, goal keeping and feedback directly with your CRM? You can since Salesforce purchased Rypple back in February. Rypple fully integrates with Salesforce (and Chatter). It's also mobile-ready.