Shel Israel's signature reads "Writer. Consultant. Nice Guy." He really is a great guy! Today Shel wrote us to tell us about his client, Scrapblog, opening up their site for bloggers to Preview. I took a stroll over to the preview and was blown away!
There's a lot of talk on the net by conventional programmers that believe that Internet applications will never succeed in replacing desktop applications. I see tons of comparisons between the two and I'm always amazed that the naysayers continue to argue the validity of SaaS and RIAs.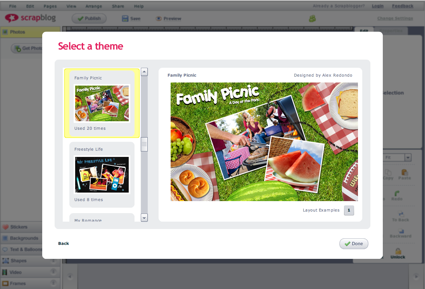 An application like Scrapblog should change your mind. The Flash Flex interface is beautiful. It has all of the features and complexity of a desktop application, even a menu bar, but works effortlessly online. I have 2Gb of RAM and my Firefox Memory Usage only jumped 50Mb with the full application open and running! Compare that to a desktop app!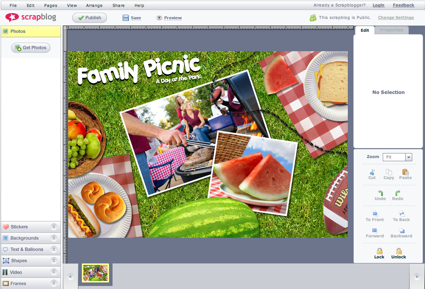 If this was a desktop application, it would be stunning. But it's not! I apologize if I'm not paying attention to the nuts and bolts of the application – the features are too many to list here. The fact is that it works flawlessly and looks even better. This is the future of the web!