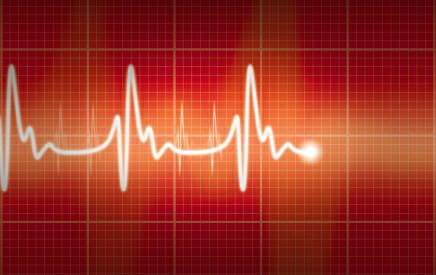 I've told people for a long time that the old adage for marketing applies to content, too. Recency, frequency and value of the content are key. This is why blogging is so key to a content marketing strategy… it allows you to write often. The chart below is from one of our clients. We optimized their site and, combined with some off-site promotion, they jumped up in some highly competitive rankings.
However, after several months getting new content on a variety of keywords was getting difficult. The team writing the content was too busy so we hired a content writer for them. While the company focused on its product and news, our copywriter focused on general tips and best practices for the industry. We simply provided a number of topics with keywords that weren't getting traction, and voilà!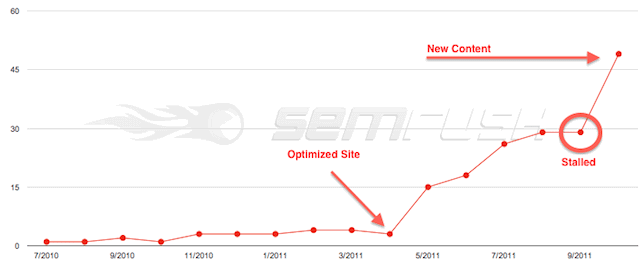 The chart is from Semrush, which captures the top ranking domains on 60 million ranking keywords. Not only did this client increase the number of keywords they were ranking for, they also improved their overall rank as well. Don't let your site get stale with content.
Providing recent, frequent and valuable content won't just drive visits, it will also help with your search engine optimization!