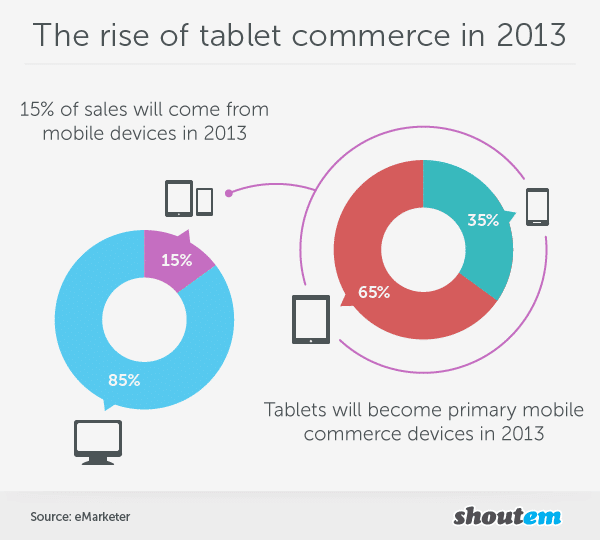 ShoutEm offers a mobile application platform that has a variety of options for business, agencies and enterprise. ShoutEm apps offer content management, smartphone and tablet app builders, user engagement tools, monetization options and seemless publishing processes. Agencies can build high-quality mobile apps at a fraction of the cost of custom development with ShoutEm's white label solution.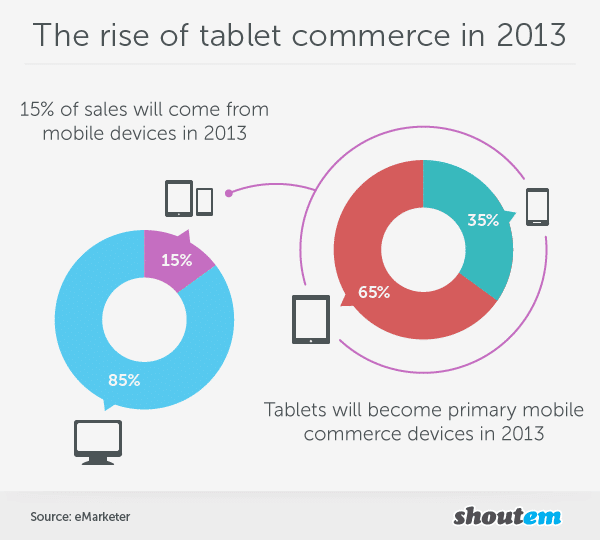 Adobe and eMarketer findings reveal that online shoppers give an advantage of tablet devices over smartphones when purchasing online. ShoutEm released the graphic above. At this point, there's no doubt that a mobile application should be a part of your overall online strategy. The nice thing about these app platforms is that it keeps costs down so you can test and evaluate the return on the investment without breaking the bank.
Blog/News – Import your posts, news, or brand information seamlessly. ShoutEm offers RSS feed integration and plugin support for: WordPress, Drupal, and Ning.
Videos – Capture your interviews, musings, or events and share them to devices through YouTube, Vimeo and other video RSS feeds.
Photos – Flickr, Picasa, and image RSS integration bring out your inner photo-blogger.
Podcasts – Let your voice be heard through your podcast RSS feed or a link to Soundcloud.
Calendars – Full featured calendar with event details, locations and more for your meetups or brand gatherings.
Community – Connect audience members through your own in-app community. Status updates, photo sharing and more allow for maximum user engagement.
Push notifications – Whatever your announcement, bring it directly to your audience's homescreen with push notifications.
Social networking – Apps are integrated with Facebook, Twitter and Foursquare. ShoutEm provides seamless authentication and sharing in all our apps.
Web module and external links – ShoutEm has contact forms, static-content pages or forums you'd like to display.
Analytics – Always checking your unique counts? Stats masters will love our usage, user and demographic numbers, amongst others.