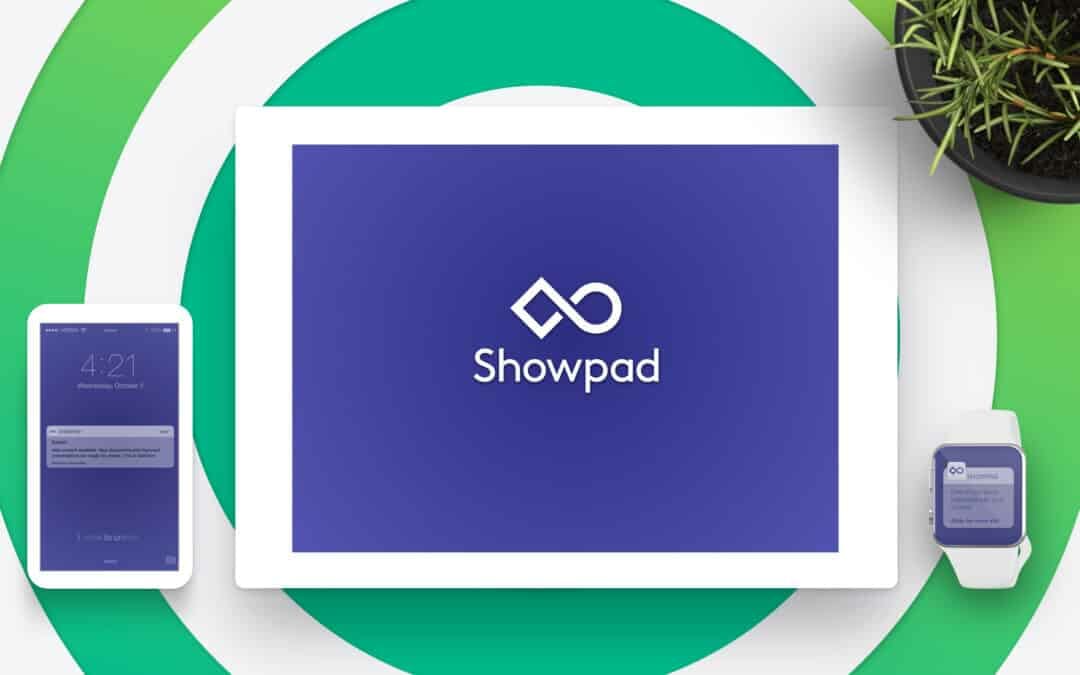 As your business rolls out sales teams, you'll find that the search for effective content becomes an overnight necessity. Business development teams search for white papers, case studies, package documentation, product and service overviews… and they want them customized by industry, client maturity, and client size.
What is Sales Enablement?
Sales Enablement is the strategic process of equipping sales organizations with the right tools, content, and information to sell successfully. It empowers Sales reps to deliver engaging experiences for modern buyers who expect personalization, automation, and overall innovation.

Showpad
Remote Sales Enablement
With the recent COVID-19 lockdowns, sales teams lost the ability to personally connect with their prospects on location or via conferences. Remote selling has grown in interest and enablement of remote selling has been a challenge. In fact, over half of all organizations stated that remote selling was a challenge.
The coronavirus is absolutely terrible for the world, but it's actually good for sales enablement… The sales people you do have are being asked to take on more territory — do more with less. Sales engagement tools drive efficiencies and effectiveness.

Mary Shea, Forrester Analyst
Be sure to check out Showpad's Remote Selling Resource Hub. Showpad built out the Hub to help organizations who have had to shift to an entirely remote model. It's entirely free and includes a video series from Winning By Design, blog posts on selling, coaching, onboarding, as well as tips from Showpad experts.
Introducing Showpad
Showpad has a complete sales enablement platform that incorporates all aspects of the sales journey that are needed:
Content libraries that are easily searchable
Buyer content that's engaging and personalized
Sales insights for monitoring your content and team's performance
Integrations to automate sales processes and push data into CRM or contract modules.
Sales Enablement Platforms enable companies to incorporate ongoing sales learning and development, increase the efficiency of the sales process, enable salespeople to develop better relationships with buyers, and align sales and marketing efforts.
Showpad Content Management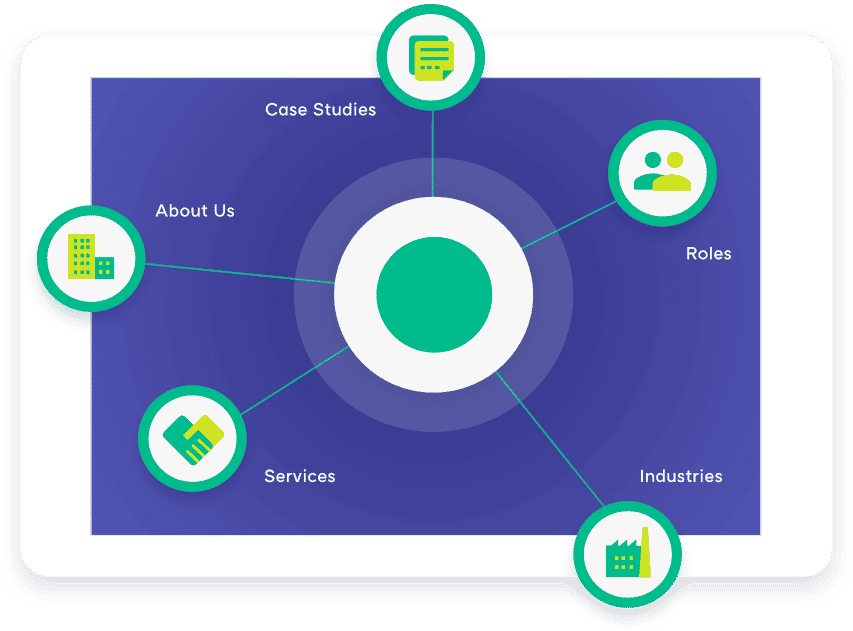 Showpad enables organizations with one centralized location that lets sellers discover, present and share the latest, on-brand content in visually engaging experiences. Showpad's content management system to manage your content efficiently, and quickly notify your teams of any updates – making the right content easy to find for the right people at the right time. Showpad can integrate with your existing CMS or DAM to import or synchronize your entire file library.
Showpad Coach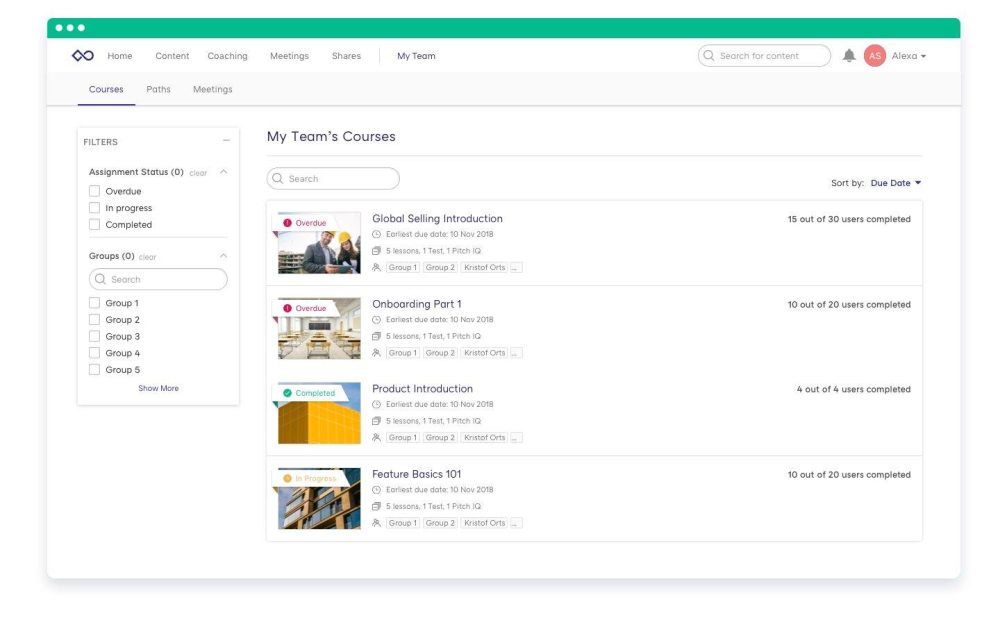 Deliver the onboarding, training, and coaching your salespeople need to become trusted advisors and exceed quota with Showpad Coach's sales coaching and training software. With Showpad Coach, you can:
Train – Deliver engaging onboarding and training to help your sales representatives succeed.
Assess – Monitor your team's retention to identify and address weak spots.
Practice – Build confidence through recorded practice, role-plays and peer review
Coach – Leverage rich analytics & recordings so managers can coach more effectively
Showpad Coach's intuitive new Manager Hub streamlines sales coaching and training for field and inside sales reps, while still leaving time for managers to do their day jobs.
Showpad Insights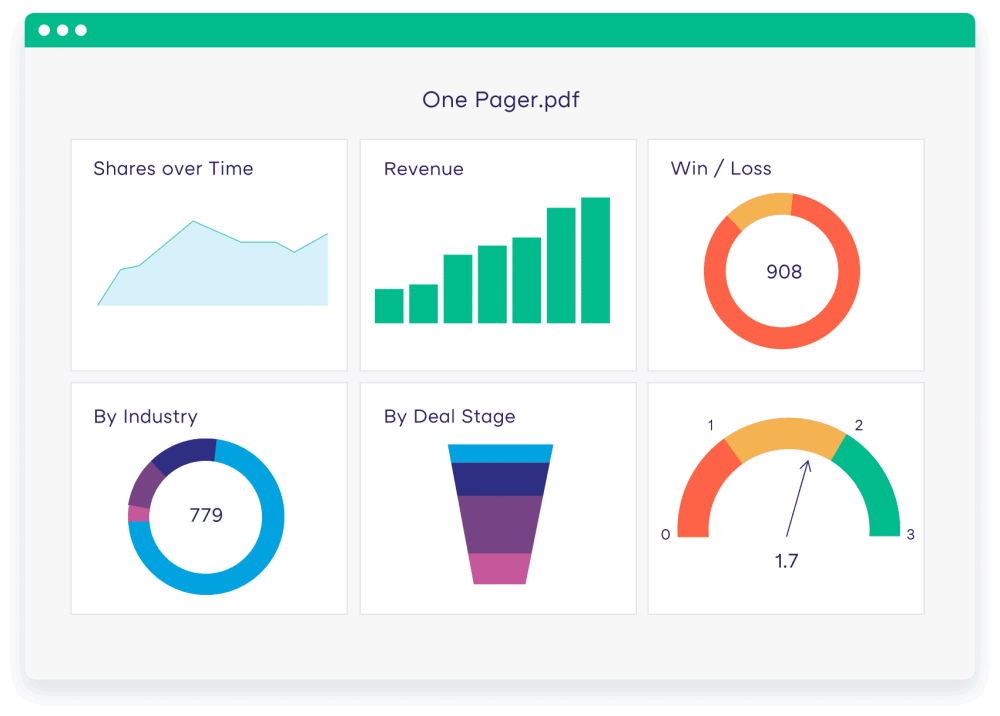 Improve sales and marketing effectiveness and fuel the recommendations engine by understanding how salespeople and prospects interact with your content and training. Features include:
Content analytics for marketing – Invest more in content that impacts revenue.
Prospect insights for sales – Shorten your sales cycle by tracking your buyer's level of interest.
User analytics for sales leadership – Replicate your top sellers' behavior to scale success
Artificial intelligence – Sell smarter and deliver more personalized experiences with an unparalleled quantity and variety of data.
Showpad Integrations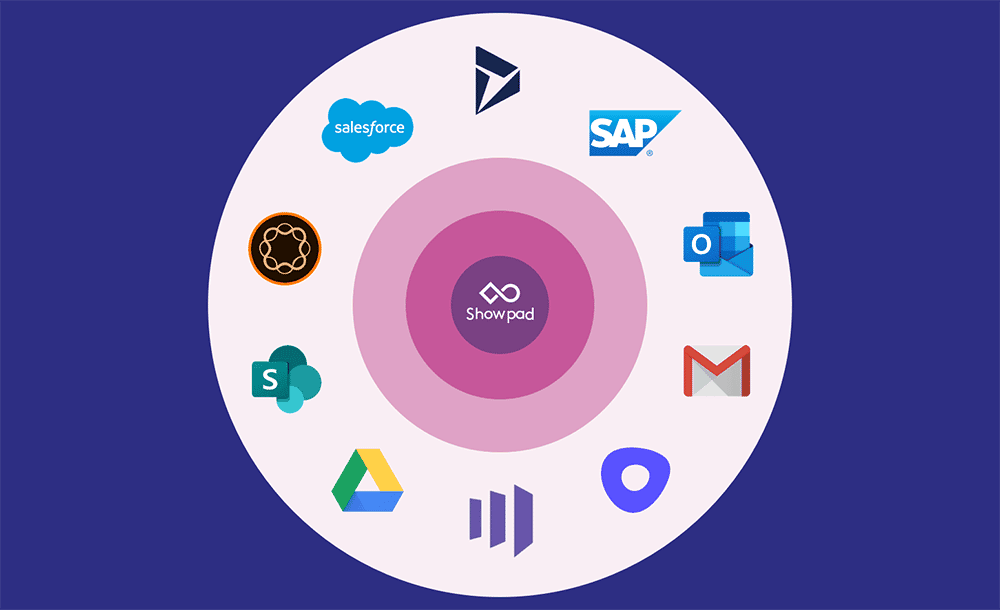 Improve marketing efficiency by automating content management with Showpad's asset management integrations, or build out powerful apps and analytical processes using Showpad's robust API and SDK. Integrations, including:
Content – synchronize with Outreach or Salesloft
Customer Relationship Management – including Salesforce, Microsoft Dynamics, or SAP.
Email Integrations – Outlook and G Suite.
Marketing Automation – including Marketo.
Presentations – edit Google Slides or Microsoft PowerPoint within Showpad
Screen Sharing – seamless Zoom and Google Calendar integration.
Social – Share directly to Twitter, LinkedIn, and WhatsApp, or copy a link to any other social platform using Showpad's extension on Google Chrome.
Showpad also has all the necessary APIs and SDK to fully integrate the platform into any platform.