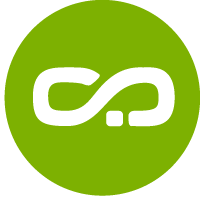 Signal is an integrated platform for businesses to manage, monitor and measure their marketing efforts across mobile, social, email and web channels. Basically, a CRM + mobile marketing + email marketing + social media management.
We believe that the marketer's job has become increasingly complex due to the rapid proliferation of marketing channels, and the tools to manage them. Our software helps companies easily manage their marketing efforts in one central place while providing a unified snapshot of their customer base.
Key areas of the Signal platform are:
Dashboard – Bring all of your marketing and tasks together in one dashboard, avoiding maintaining multiple software systems.
Managing Contacts – Organize all your marketing contacts in one centralized marketing database.
Email Newsletters – Select from their library of pre-built, mobile-optimized email templates to use as-is or customize to your liking.
Text Messaging – Send personal, time-sensitive text message notifications.
Social Publishing – Post updates to Facebook and Twitter, schedule updates for future delivery and shorten URLs for trackable click-throughs.
Social Monitoring – Manage multiple social media networks in a single dashboard, track your fans and followers and monitor conversations on social networks.
Landing Pages – Create a mobile-optimized, custom landing pages and opt-in forms. Promote via text message, email or social networks.
Coupons – Create web or plain text coupons you can distribute via text message, email or social media.
Manage Locations – Target location-specific email and texts — and provide access to franchisees.
Analytics – Obtain deeper marketing insights with a consolidated view of your customers.
Signal email and landing pages templates can be fully customized. Signal also has a robust API for integration of third party systems. And Signal is built on and contributes to open source, as well!