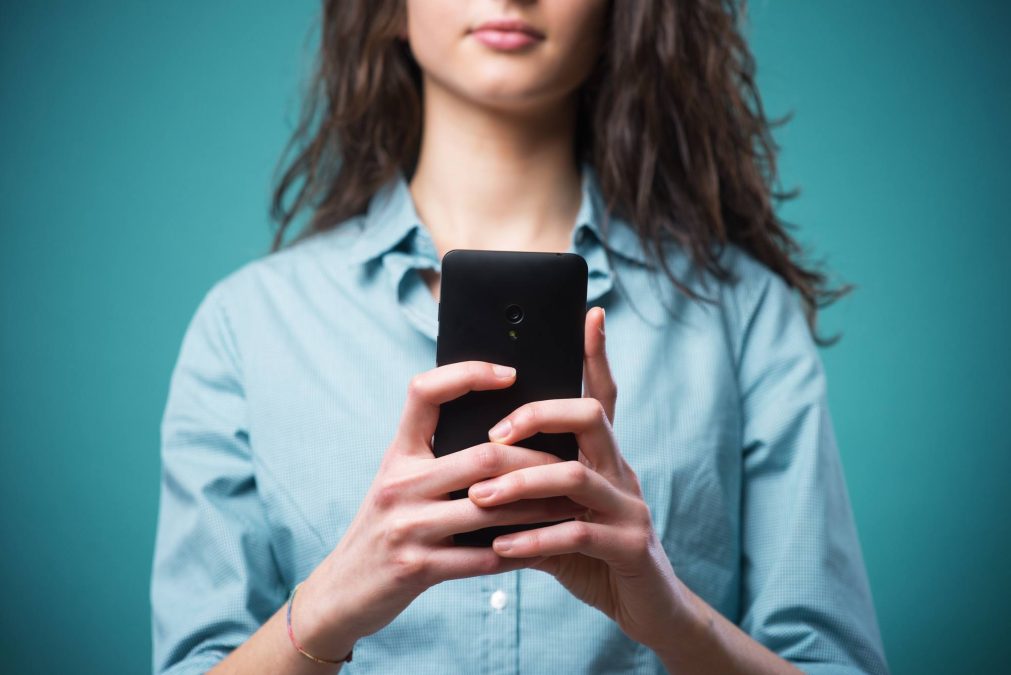 SMS (short message system) is basically another word for text messages. And, most of the business owners do not know but texting is equally important to other ways of marketing like social media marketing or marketing by using brochures. The benefits that are associated with SMS marketing are responsible for making it one of the best choices for the different kinds of businesses, who are looking forward to reaching more customers.
SMS is known to have an open rate of 98%.

Forbes
If you have just started your business and you are dealing with numerous limitations, it is obvious that stretching the resources is one of the most important priorities that you have. You need to extract each and every sale that you can while balancing the sales as well as marketing budget in this process. It is going to become one of the most tricky trade-offs to discover a balance and it is also going to come with a number of other considerations, like the time spent, technical knowledge, and how it has to be executed.
It is a good idea to work with SMS marketing firms in order to conduct ideal strategies. There are numerous added benefits of using text messages for each and every company. Given below is a list of the amazing benefits that are associated with SMS marketing.
SMS Marketing Increases Customer Engagement
There is a big misconception that messages are only used for reminding the customers about something for sending discount or voucher codes. However, you need to know that timely SMS messages are going to perform an ideal job of engaging the customers in attractive ways, in comparison to social media marketing for email marketing. Right from providing the customers with amazing media content like scratch cards, personalized selections, as well as games, text messages, are capable of making a natural impact.
They can not only help in increasing the level of engagement but also helps in boosting brand awareness as well as the technique of word of mouth referral.
SMS is Reliable
You are going to despise it when you spend long hours crafting an ideal email and then you find that it goes directly to the spam box of the customers. Even when the best practices have been followed for dodging the spam folder, 100% deliverability can never be ensured. It is going to be harder when business to business communication is being considered. Enterprises, as well as big companies, are going to have the granular gateways of emails, along with extended security. This is what is responsible for making SMS one of the best channels for communicating with the customers.
Given below is a list of the tips that are going to ensure that the text messages are going to reach the appropriate destination.
Do not overuse exclamation marks or capital letters.
Ensure that you are randomizing the content or else operators can block the messages that are being repeated.
Ensure that you are avoiding sensitive words.
SMS has a Higher Open Rate than Emails
A big benefit associated with SMS marketing is that the customers are going to open the messages as soon as they receive it. This is responsible for providing text messages with better open rates in comparison to the other options of advertising. It is simple for an email to get lost easily in the spam folders.
But with texting becoming popular, text marketing is something that is not going to get ignored. Most of the times, a customer is definitely going to open a particular text and read the contents. If you are looking for a way of reaching your present and potential customers in a consistent manner, you have to give texts a try. In order to learn more, you can click here.
SMS Marketing is Cost-Effective
It is not going to take a lot of money in order to send texts to the customers. It is a lot more affordable in comparison to the other methods of marketing like buying Facebook advertisements. This is going to make SMS marketing one of the ideal choices for the businesses, irrespective of their kind. Also, businesses that have just started can use SMS marketing without spending a lot of money on the other methods of marketing. It is much better when compared to traditional marketing methods.
SMS Marketing Delivers Exclusivity
A text message subscriber has given you access to enter into his private world, along with the mobile number, which is definitely powerful and also carries a lot of responsibility. It is your duty to ensure that they are feeling privileged as well as exclusive. As a startup business, you need to be flexible and have a proper understanding of each and every customer as well as possess the ability to craft the ideal message for suiting the client base.
SMS Marketing Competes With Far More Complex and Sophisticated Mediums
Text messaging does not involve any fancy animation or expensive design. You also do not have to pay a lot of money for creating the collateral. Everything that you need is the proper usage of words, which is capable of creating a level for all the competitor brands as well as campaigns. With the usage of ideal words, you will be able to take the messaging campaign to a whole new level.
SMS Marketing Results are Immediate
A text message is definitely an immediate channel and as a brand, you can ensure that even the critical messages are going to be read almost immediately. This is going to help the brands to keep sending messages, which are time sensitive, like the last minute deals, promotions related to events, flash sales, and holiday greetings. SMS is as fast as lighting and there is nothing as swift as compared to a text message.
Conclusion
You have to ensure that the text messages are concise and clear. Go through all the benefits that have been listed above in order to ensure that text messages are one of the most important parts of the marketing strategies that you already have.