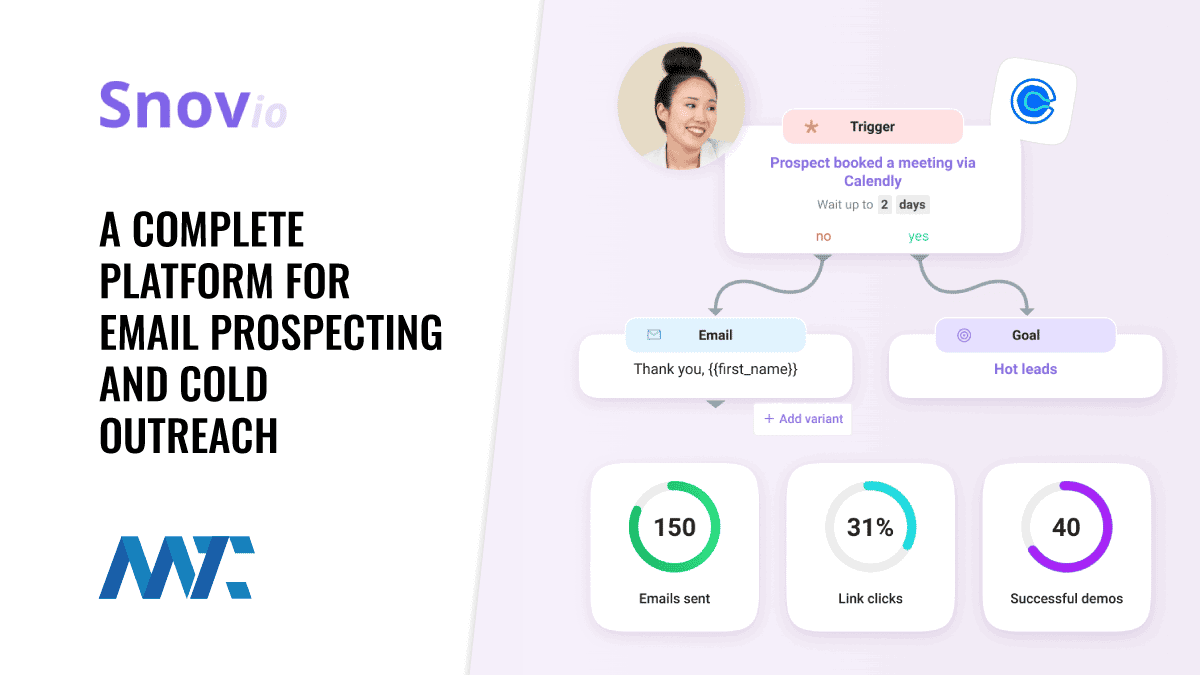 There's not a day that goes by that I do not receive an email about a product, service, or other company interested in somehow doing business with mine. It's a strategy that clearly works – or else companies wouldn't invest heavily in prospect data, tracking systems, and sales teams to reach out to prospective customers. While it may be classified accurately as SPAM, it's more commonly known as outreach at major corporations.
Snov.io
While there are many platforms that do one aspect of outreach, Snov.io combines all the necessary features into one central platform. This enables businesses to scale their outreach, engage leads better, and ultimately drive more sales.
Snov.io Benefits
Some of the more common problems that occur with sales outreach are solved with Snov.io's platform:
Lead Generation – increase your lead accuracy, target better prospects, and drive more contacts.
Prospect Management – reduce your bounce rates and low deliverability to make it into more inboxes.
Email Outreach – scale and speed up your ability to execute outreach campaigns, increase engagement, and drive more conversions.
Sales and Retention – improve your overall outreach strategy, reduce your customer churn rates, and drive sales productivity.
Snov.io Product Features Include
Email Address Finder – find and collect pre-verified leads according to your ideal customer profile (ICP).
Email Finder Extensions – find lucrative leads on the go with their browser add-ons to collect email addresses from LinkedIn and page searches.
Email Verification – reduce bounce rates and keep your database clean.
Email Warm-Up – improve your email deliverability, email reputation, and email placement by warming up your sales email address account.
Sales CRM – optimize your sales team's workflow with a simple sales customer relationship management platform (CRM).
Drip Campaigns – Scale your sales with personalized email outreach and automated follow-ups.
Appointment Scheduling – seamless Calendly integration is available on premium plans to enable your prospects to schedule a sales meeting with you.
Email Tracker – track activity with your emails sent with Google Workspace (Gmail).
Integrations – the platform has productized integrations with all major CRM, teamwork, content management, form, retention, productivity, and marketing automation platforms. They also have a full-featured API to integrate the tool with your own platform(s).
Snov.io is localized into 4 languages – English, Chinese, Portuguese, and Ukrainian, with more languages coming soon.
Get started absolutely for free and upgrade whenever you want. No credit card is necessary. Snov.io also offers account management if you'd like to accelerate your use of the platform.
Disclosure: Martech Zone is an affiliate for Snov.io and is using affiliate links throughout this article.