This morning, I received an email from the folks at ExactTarget that stated that their customer portal had been upgraded to include case management. This isn't just any little customer portal, though! ExactTarget 3sixty is a fully functioning customer-centric social network that's integrated with case management, product recommendations, a training library and forums for customers to help one another.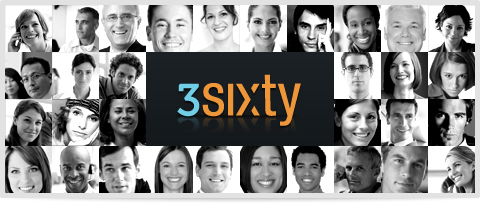 I reached out to ExactTarget today and you could tell their was a buzz in the air! Jeff Rohrs, Mitch Frazier and Stephanie Zircher all sent me some great info along with some already impressive stats. Congrats goes to Stephanie on this launch… she was amazing when I used to work across from her and she deserves the credit along with her team on this amazing enhancement.
3sixty now has more than 13,000 members
Nearly 100 customer-recommended ideas for the product had been made through feedback on 3sixty
Global product support 24-7 ? online via BackOffice + phone support from Client Success
The email service provider space is pretty competitive. It's very forward-thinking of ExactTarget to concentrate on customer support and customer service. You can send email from any number of email service providers on the Internet… it seems like 1 is popping up every week now. ExactTarget has differentiated itself from most ESPs with the ability to enable customized, dynamic messaging with the most sophisticated and quickest outbound mail management systems in the industry.
Having worked at ExactTarget, I can tell you that it's one of the most talented and well-led companies in Indianapolis. I have the utmost respect for the team there and enjoyed my time with the company.
This is really a huge differentiator in the marketplace… a company that promotes its ability to service their customer, not simply provide them with a product. I've written before that the key to SaaS isn't simply the platform – but enabling users to leverage the platform.
?3sixty has become the location of choice for email marketers to engage with their peers to discuss current issues in marketing or pose questions to us about the software, its functionality or any issues they are currently experiencing in the application,? said Stephanie Zircher, good friend and ExactTarget's Director of 3sixty. ?The introduction of BackOffice to 3sixty provides the industry's only one-stop social networking site that provides exclusive client only education, support requests and online collaboration.?
Aside from fantastic functionality, the usability of the product is outstanding as well – with each feature neatly organized in its own panel. It's a beautiful application: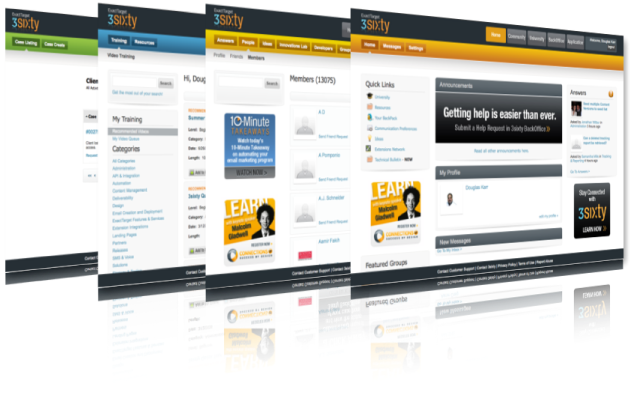 IMHO, large companies with large volumes of email will not find a better email service provider on the market. There are some great competitors out there, but ExactTarget is a hometown favorite.
Be sure to read the entire Press Release on ExactTarget's BackOffice.