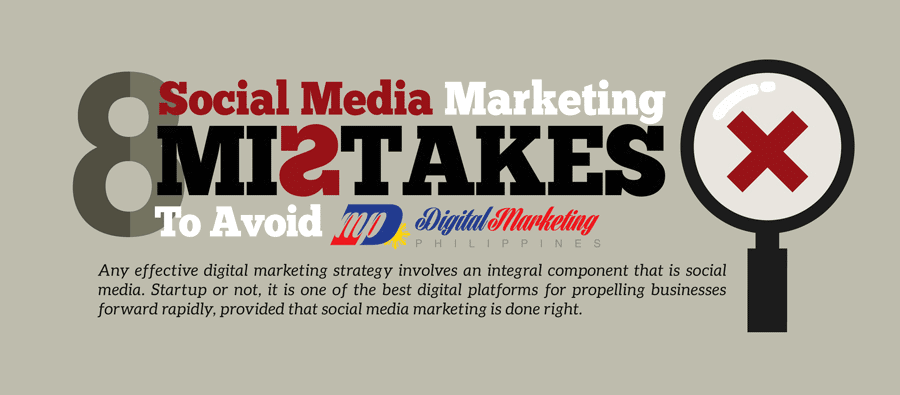 More often than not, I'm hearing more and more companies speak about social media as if it were just another broadcast medium. Social media is much more than that. Social media can be analyzed for intelligence, monitored for feedback and opportunities, used to communicate with prospects and customers, used to target and promote your brand to relevant audiences, and leveraged to increase your employees' and brand's authority and reputation.
Any effective digital marketing strategy involves an integral component that is social media. Startup or not, it is one of the best digital platforms for propelling businesses forward rapidly, provided that social media marketing is done right. For newcomers to the digital marketing industry, making a good first impression on social media is extra critical as they only get one chance to make it right. Losing that chance means lagging behind competitors and repairing reputation which in of itself a not so easy chore. Jomer Gregorio, Digital Marketing Philippines
Here are 8 Social Media Marketing Mistakes to Avoid
Having no social media strategy whatsoever.
Creating accounts on too many platforms too soon.
Paying for fake followers.
Talking too much about the brand and the brand alone.
Using irrelevant and excessive hashtags.
Sharing too many updates in a short amount of time. (But you may not be sharing as often as you could)
Forgetting to proofread.
Neglecting the social aspect of social media.
Many of these mistakes are in common with a previous infographic we shared on business social media mistakes. One key item I'd add to this is that you should always be trying to build value as well as leading your followers through to a call to action. I don't mean pitching with every update, just keeping in mind that your strategy should incorporate leading new audience members back to your brand to follow, fan, demo, download, subscribe or convert.