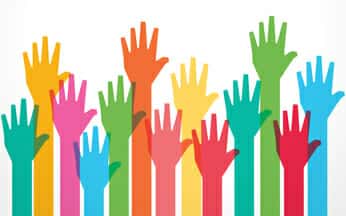 Social media's growth in the last few years was unlike anything we've ever seen. Along for the ride, of course, was social media marketing. As we look to 2014, I can't help but wonder if – as fast as social media rose – it's now reached its innovative capacity. I'm not saying social media is any less popular nor is it to say social media marketing is less effective, that's not my point. My point is that I'm not as excited about what may be coming next.
Big data and opportunities to target and advertise will continue to fine tune the technology (or ruin it). The key interactive elements are here, though… we have conversation, imagery, and video technologies. We have mobile and tablet integration. We have authorship and social media's impact on a brand's overall visibility. We even already have some age groups abandoning Facebook, the big boys on the block and arguably, the most sophisticated and feature rich platform.
We already have social monitoring, social curation, social publishing, social syndication, social customer support, social commerce, social reporting… did I miss anything? Platforms have become far more sophisticated and are now integrating into other content management tools, customer relationship management, and ecommerce systems.
Time has provided incredible lessons learned as well. Companies now understand how to deal with online detractors effectively. Companies know what to avoid on social media – or how to grab the headlines with it. We know that it can be a place that brings out the worst in creepy people.
As for my own social behavior and execution, I scrambled for several years to educate myself on new platforms and implement strategies to fully leverage the current platforms. I've adjusted my focus, utilizing social media to discuss and echo my content, but always driving people back to our site to fully engage and convert. My daily, weekly, and monthly processes for social media are – dare I say – becoming routine now.
Moving forward I do want to improve building a community over building just an audience. I don't want to show you new tools, I want to also discuss them with you. But that opportunity already exists today – it's not something I see changing in the next year.
Am I off on this? Do you see additional momentum and growth in social media marketing technologies this coming year? Are you still adjusting your social media strategy or is it fairly routine? Is there a new tool out there that you need? Or do we have all the tools we need today?