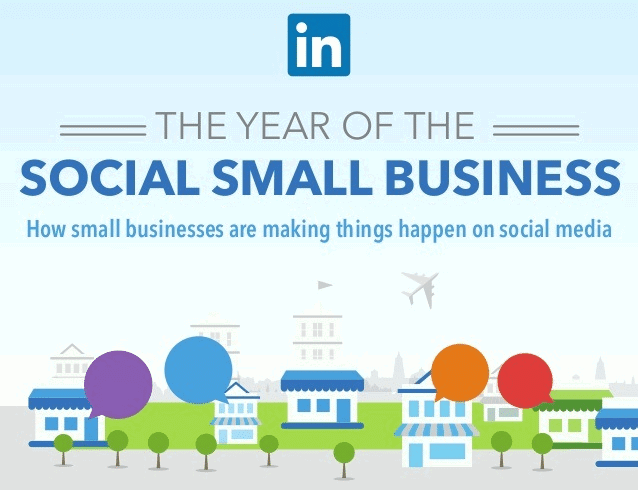 Whenever I hear that someone is starting a business or they own their own small business, I immediately have respect for them. Small businesses make up the majority of our extended network and we all work hard to raise each other up in the sea of the goliaths. I tend to lean on small businesses much more since every customer is a key customer… it's not just a promise, it's reality. Small businesses are turning to social networks more and more to lean on their network, find new customers, learn about their industry, an establish authority. LinkedIn is a centerpiece of these engagements.
You might be surprised by what LinkedIn found: 94% of survey respondents who use social media said they use it for marketing, and 3 in 5 say social solves for the core business challenge of attracting new customers. For hyper growth companies, social media is even more important. They invest in social media more than any other channel, and agree that it's extremely effective at accomplishing marketing goals like branding, content marketing, and lead generation.
Visit LinkedIn's new small business microsite to learn more about how LinkedIn can help you achieve your unique business goals through social media.