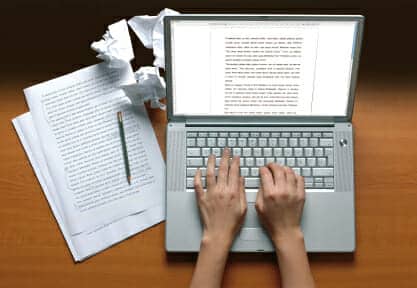 Douglas Karr must have been tapping into my brain when he wrote How to Single-Task. I've been thinking a lot about this whole multi-tasking thing, about how constant hopping from tidbit to tidbit and doing more than one task at once feels like it's actually robbing me of time (and making me feel kind of stupid). When I'm writing reports, blog posts or strategy documents, I let the flotsam and jetsam of my MacBook Pro's dock and screen distract me a tad too much.
Just yesterday, my fellow Certified Brand Strategist, Brant Kelsey, showed me two productivity tools designed to allow a person to focus long term on just one thing. Imagine that. Productivity tools that encourage long-term attention on a single task instead of pushing the ever popular go-go-go agenda. Interested? Mac users, check out these applications: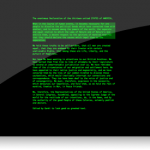 WriteRoom – distraction free writing environment
This application turns turns your entire screen into a simple interface that hides all other visuals and blocks pop up reminders and chat windows. If you like to type your notes at events, WriteRoom would be a great way to keep you from maniacally clicking through your email, Twitter account, Facebook and all those other little distractions that might keep you from concentrating on the information being delivered.
Spirited Away – automatic hiding of inactive applications
Spirited Away does what its name says. Just adjust settings to your liking and the application works in the background to hide inactive application windows. I think of it like having a housekeeper picking up the crumbled papers and putting the books back on the shelf while you work on your reports.
When you're taking Douglas's advice to block out a few hours Monday to focus on a single project, maybe you can use one of these tools.
Update: WordPress now has a fullscreen mode that allows you to write without all the administrative clutter!